The Role of Technology in Optimising the NHS Workforce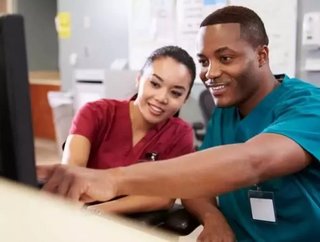 With the recent news that mental health nurses are "under unprecedented strain" due to staff shortages, its clear that a new approach toward...
With the recent news that mental health nurses are "under unprecedented strain" due to staff shortages, it's clear that a new approach towards managing permanent staff is needed. With the latest guidance from the National Institute for Health and Care Excellence (NICE) suggesting that setting staff ratios on NHS wards is an insufficient measure to guarantee effective patient care, it's clear a different approach is required. Indeed, the NICE guidelines emphasise the need to align staffing levels to ensure patient safety and quality of care, as well as the need for safe and effective staffing, but the use of evidence-based systems to ensure clarity, transparency and reassurance to patients is also crucial.
New guidelines for the NHS
The NICE report follows a letter from Robert Francis QC, Inquiry Chairman, to the Secretary of State, outlining a report of the Mid Staffordshire NHS Foundation Trust Public Inquiry. The letter suggested the trust should focus on continuously improving means of measuring and understanding the performance of NHS professionals and make patient care a priority.
The report sparked a flow of other guidance reports which aimed to ensure the failings reported at Mid Staffordshire would not be repeated again. They include the Keogh review into the quality care and treatment provided by 14 hospital trusts in England, the Berwick report on improving the safety of patients, and the National Quality Board (NQB) report on ensuring "the right people, with the right skills, are in the right place at the right time".
Addressing the challenges
With eRostering systems already implemented in 90 per cent of NHS Trusts, many are already on their way to addressing some of the issues outlined.  However, while e-Rostering can provide a rudimentary plan and forecast of ward staffing based on staffing ratios, it does not take into account patient acuity (severity of illness) and ensure the equitable assignment of patients to nurses. A more robust, flexible solution which can react in real time to patient acuity, not simply to patient numbers, is essential.
To achieve this, trusts need a workforce management solution that incorporates acuity-based rostering to deliver the most accurate, efficient and effective ward staffing. This form of enhanced rostering enables managers to optimise staffing numbers, ensure the equitable allocation of nursing duties, control costs and improve patient care quality. With this in mind, here are the five main benefits of an acuity-based approach in the NHS:
1. Revolutionise patient care.
The Keogh review states that "organisations should use data and other intelligence for the forensic pursuit of quality improvement and nurse staffing levels". The skill mix of nurses should also reflect the caseload and severity of illness of the patients. Acuity-based staffing tools empower nurses to use workload values, which take into account the complexity of ward activities and the nursing skill mix to make optimal patient/staff assignments.
2. Consistent safe staffing.
Nursing managers should be routinely monitoring shift-to-shift levels to ensure safe staffing numbers.
According to NICE, there is no single nursing staff to patient ratio that can be applied across all wards in any trust, so certain factors should be assessed when determining staff requirements – with the needs of individual patients being the driving factor. Furthermore, staffing levels should be regularly assessed to see whether staff requirements are being met.
Today, many trusts still use a resource-intensive paper-based process to measure acuity and staffing levels – which is advised by the NHS institute to happen twice a year. However, this is unreliable, as it assumes patient and staff activity is constant, which it isn't. Integrating acuity-based staffing tools with eRostering is more effective because it can capture real-time data which managers can act upon quickly. This also ensures regulatory compliance with the Care Quality Commission (CQC) by providing risk analysis assessments of staffing levels.
3. An evidence-based approach for transparency.
The NQB's expectation is that evidence-based decision making helps to improve the way choices are made by senior staff. Indeed, professional judgement and scrutiny are essential, but without the data to back it up, decisions can lack credibility and managers risk making uninformed choices.
Acuity-based staffing provides the exact healthcare evidence that is required to make decisions on staffing levels. These systems demonstrate the actual ratio of staff to patients at all times, and can show how many nurses are available to look after patients that are more or less in need.
4. Reform: clarity in reporting and compliance.
Clarity and transparency also demonstrate the important lessons learned following the Mid Staffordshire failings. The Berwick report advises that transparency should be complete, timely and unequivocal and all data on quality and safety should also be shared with all parties who want it, including the public.
The Safer Nursing Care Tool, introduced by the NHS Institute in 2010, is integrated with acuity-based tools so that it can automatically meet the requirements of the majority of wards. NHS trusts can therefore support fair and transparent distribution of work and minimise compliance risk.
5. Reducing costs through productivity.
An additional cost that trusts face is having to employ temporary agency workers to quickly fill gaps. NHS employers are in need of a strategic approach that enables a more flexible and responsive workforce. Acuity-based tools offer forecasting and reporting on staffing levels and skills mix, providing predicative acuity-modelling which helps to identify over and/or overstaffing gaps. With detailed visibility of staff numbers and caseload, managers are able to monitor staff effectiveness and redeploy staff across the organisation quickly, should gaps need to be filled.
Why going digital is the solution
The benefits of acuity-based safe staffing against the guideline reports are clear to see. NHS managers should not restrict their workforce abilities by not adopting the technology that can help ease financial pressures and growing patient demands. These reports have raised awareness about the need for improving NHS care and best practices to do it. Failure to embrace new ways of working and address the challenges of managing safe staffing and patient acuity will have far-reaching implications for patient care across the NHS.