Salesforce launches its new Health Cloud solution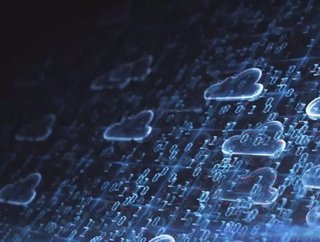 Global CRM leader Salesforce has announced the launch of its new Health Cloud for payers, which will be available in October 2018. The technology will g...
Global CRM leader Salesforce has announced the launch of its new Health Cloud for payers, which will be available in October 2018. The technology will give every health payer a complete view of members in a single dashboard, driving productivity for service agents and clinical professionals.
Renowned for delivering personalised healthcare experiences, the company will also enable payers to create customisable, interactive and highly interactive, connected experiences, improving member outcomes and reducing medical costs.
Additionally, members can develop relationships by overcoming barrier to care, receive alerts via mobile and connect with clinical professionals through any digital channel.
Designed specifically for the health insurance industry, payers continue to face a highly competitive market. As more healthcare costs shift to the member, payers must respond to the growing consumer demand for better services or risk lower enrolment.
Inefficiencies across member operations and siloed systems hinder a payer's ability to get a single view of each member, which is the foundation for Salesforce's development (and encouragement) of personalised care management and effective provider collaboration.
"Payers around the world are no longer just competing against one another, they're being compared to any company providing a convenient user experience that builds loyalty," explained Dr Joshua Newman, Chief Medical Officer, Salesforce.
"With Health Cloud for Payers, Salesforce is providing a solution that makes it easier for insurance companies to streamline workflows and connect with both members and providers in more effective ways."
See also
"Rapidly shifting consumer market experiences are changing the way patients view their healthcare and forcing healthcare payers to fundamentally rethink member engagement," added Denis Pombriant, Founder at Beagle Research.
 "The new capabilities of Salesforce Health Cloud enable payers to break down data silos and drive more meaningful member interactions."
Introducing a new payer data model, the technology will provide insurance-specific data, and simplify the overall integration of systems into one centralised platform. This will drive further productivity for clinical professionals and allow payers to work smarter to gain a greater understanding of member needs.
"A payer often needs to log into multiple systems to research different aspects of a member's claim for an upcoming procedure. With Health Cloud, they will be able see all of the member's prior authorisations and information about the procedure in one place, allowing them to service members and providers quickly and efficiently," the company has said.
All admissions and appeals will also be streamlined through Health Cloud, supporting insurance agents, clinical professionals and medical directors, whilst improving medical outcomes.
According to a recent IDC study, Salesforce and its ecosystem of customers and partners will create more than 244,000 jobs and enable more than $68bn in new business in healthcare worldwide by 2022. Health Cloud for Payers will leverage solutions from Salesforce's ecosystem of partners in the AppExchange to deliver an integrated care platform across providers, payers and community services.
"As health plans look to provide a broad set of member care services, Health Cloud provides members with a rich unified experience throughout their journey," added John Argenziano, Partner, PwC. "Utilising Health Cloud's plan and provider data model, health plans can accelerate time to market, improve its members' health and increase member loyalty."