Should Patients Have Access To Their EHRs?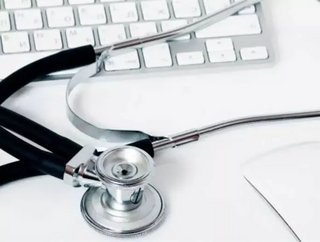 Electronic Health Record (EHR) adoption is big news within the healthcare industry at the moment; they have been cited as the most 'talked about...
Electronic Health Record (EHR) adoption is big news within the healthcare industry at the moment; they have been cited as the most 'talked about' topic in the healthcare c-suite in 2013. Healthcare executives cannot avoid EHR, it is changing the way doctors store, access and input medical information, however the big question is: 'Should patients have access to their own medical data?'
Read Related Articles On Healthcare Global
Healthcare Global asks: 'Is it beneficial to give patients access to their full electronic health records, or is it a disaster waiting to happen?
A recent study has revealed that 82 percent of US physicians believe that patients should participate in the upkeep of their electronic health records. However only 31 percent of physicians surveyed thought they should have full access to their medical data.
The survey was carried out in eight countries and polled over 3,700 physicians. The majority (65 percent) said they thought patient should have limited access to their electronic health records. The survey indicated that the feeling among physicians was that patients who took an active role in their personal health management, were more pro-active when it came to looking after themselves; they could also track their physical and mental progress, along with their doctors outside of regular appointments. Many doctors however, felt that some information didn't need to be shared with patients.
The survey also revealed that the majority of the doctors believe patients should be allowed to update some or all of their standard information, which includes demographics (95 percent), family medical history (88 percent), medications (86 percent) and allergies (85 percent). The report also highlighted that many doctors were happy for patients to input information about clinical updates, such as new symptoms, blood pressure and glucose levels. In fact, the only data doctors on the whole were not happy about were patients altering lab results.
Benefit Or Risk?
Giving patients access to their medical records does pose some risks; however, the study suggests that many doctors feel the benefits outweigh the potential problems. Forty-nine percent of the doctors polled indicated that giving patients access to their records is vital if doctors are to provide more effective care. And yet, currently, only 21 percent of the doctors in the survey allow patients to have online access to their medical summary or patient charts.
The report identified that US doctors were the biggest supporters of allowing patients to update more than the 'standard information'.
But no matter what their opinions are on allowing patients access to their electronic medical records, more than half (53 percent) believe that electronic health records have improved the quality of patient care. And 83 percent are under the opinion that within the next two years, electronic records will become integral to providing effective patient care.
Join the discussion and tell us what you think on our Businessfriend page