Sivantos and Widex merge in a new lucrative deal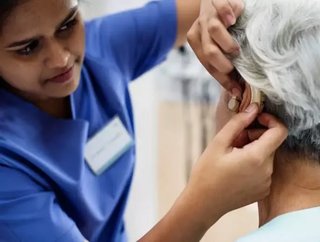 Leading hearing aid companies, Sivantos and Widex are set to merge in a new €bn ($8.28bn) deal, which will cement their grip in the market and lead to...
Leading hearing aid companies, Sivantos and Widex are set to merge in a new €bn ($8.28bn) deal, which will cement their grip in the market and lead to combined revenues of approximately €1.6bn. Acquiring Sivantos from Siemens in 2015, Swedish private equity firm, EQT will hold a majority of the merged organisation.
Employing more than 10,000 people worldwide, the merger will enable the merged organisation to become the third-largest supplier, with Sonova and William Demant remaining at the forefront. However, both companies' shares have fallen slightly.
The growth in ageing populations is creating a dramatic shift in new technologies, where baby boomers and older generations are embracing new digital tools which will provide a greater quality of life. Around 700 million people worldwide suffer from different levels of hearing loss of which only around 10% currently use hearing aid devices.
The merger therefore aims to accelerate growth, strengthen market penetration and enhance efficiencies. This will allow the expansion and increased access to hearing healthcare via a dedicated salesforce, providing innovative solutions across a wide range of hearing needs, enabling people to continue leading better lives.
"The idea is to create a game changer for the future of hearing. Combining these two innovative companies will change the hearing experience for people with hearing loss across the world," explained Marcus Brennecke, Partner at EQT Partners.
See also
"In Widex, we have found an equally strong partner to Sivantos, sharing a passion for enriching the quality of life for people with hearing deficiencies. The combined company presents a unique opportunity for EQT to extend the investment horizon in Sivantos and take part of the next phase of transforming the hearing aid industry. With nearly 170 years of combined experience, Sivantos and Widex will take the lead in developing hearing aid technology for future generations."
The merged organisation is set to house one of the most innovative R&D teams in the industry, supported by financial and strategic capabilities, as well as strong digital skills to become a global powerhouse for hearing aids and hearing care solutions. Combined R&D resources will encompass approximately 800 specialists in R&D centres in Singapore, Germany and Denmark, with more than €100mn in annual R&D spending.
This will enable more products to be bought to market faster, for existing technologies to be regularly upgraded, whilst technology platforms will further seek to drive high-tech, user-friendly solutions. The combined entity will have a comprehensive, multi-channel sales platform spanning more than 125 markets.