'Sleep texting' cases are increasing due to stress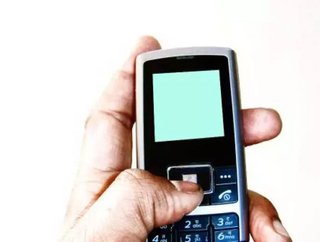 Daily stresses, concerns and worries are the main reasons behind an increasing number of cases of 'sleep texting, experts have found. Sleep texti...
Daily stresses, concerns and worries are the main reasons behind an increasing number of cases of 'sleep texting', experts have found.
Sleep texting is the phrase used to describe the rare condition in which people use their mobile phones to send text messages while they are asleep.
And according to sleep experts, the rise in the condition not only reflects the day-to-day stresses that people experience, but also reveals how reliant we have become on technology and gadgets.
They also believe the surge in popularity of smartphones makes it more difficult for us to 'switch off' from our busy, working lives.
To read the latest edition of Healthcare Global, click here
Dr David Cunnington, from the Melbourne Sleep Disorder Centre in Australia, is just one sleep expert that has experienced an increase in patients reporting cases of sleep texting.
He said: "We have had patients who have reported sending text messages to their friends and family while asleep.
"It is one of those things that happens but it is very rare and certainly not a common trend.
"Because it's so easy to receive emails constantly, and get notifications from smartphones, it becomes more difficult for us to separate our waking and sleep lives," Cunnington added.
Although health practitioners have acknowledged the existence of sleep texting problems, the condition has not benefitted from any dedicated research or investigations.
However, in 2008 there were studies carried out into a similar problem – 'sleep emailing' – at the Ohio's University of Toledo.
Commenting on the problem of sleep emailing, Dr Cunnington said the problem is likely to have more severe consequences than sleep texting.
"Emails can be sent to work colleagues and have much more serious consequences, whereas text messages are more likely to be accidentally sent to a friend or family member, so people aren't as likely to complain of a problem," he explained.
Sleep texting and emailing are not the only health problems that have been associated with heavy smartphone use, 'text neck' is another side effect that patients are increasingly seeing their doctors about.
Our magazine is now available on the iPad. Click here to download it.