Sperm grown in laboratory in fertility breakthrough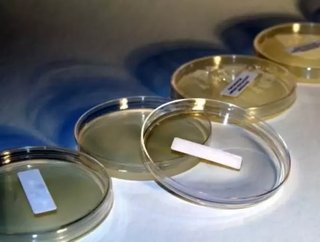 Men suffering from fertility problems have been given renewed hope after a team of scientists were able to grow sperm in a laboratory. The team of rese...
Men suffering from fertility problems have been given renewed hope after a team of scientists were able to grow sperm in a laboratory.
The team of researchers were led by Professor Stefan Schlatt from Germany's Muenster University and using just a few cells that are responsible for its production, successfully reproduced mice sperm.
They are now hoping they will be able to repeat the technique to produce human sperm, which could then be used in fertility treatments to enable infertile men to father their own children.
To read the latest edition of Healthcare Global, click here
Researchers from Israel's Ben Gurion University in Beersheba were also involved in Professor Schlatt's study and produced the sperm themselves.
Commenting on the research, one Isreali team member, Prof. Mahmoud Huleihel, said: "I believe it will eventually be possible to routinely grow human male sperm to order by extracting tissue containing germ cells from a man's testicle and stimulating sperm production in the laboratory."
To grow the sperm the scientists wanted to ensure they created conditions that were as similar to those found in the testicles as possible.
As a result, the germ cells were surrounded by agar jelly and grown in an environment with a temperature that was just below the normal body temperature of humans.
Professors Schlatt and Huleihel along with their teams are now trying to emulate the results in human sperm "as quickly as possible."
"We have already applied the same tests as we did with mice in the laboratory, using human cells, but as yet have not had success," Huleihel noted.
"We are confident that if it can be done in a mammal such as a mouse it can be done in humans."
He added: "We are experimenting with a number of different compounds to get the germ cells to grow into sperm. And we believe it will be possible. And, hopefully, soon."
The work carried out by the research group has received high praise from a number of fertility experts.
One of the UK's leading fertility scientists, Professor Richard Sharpe, who is based at Edinburgh University, is hoping to get involved with the project in the near future.
He said: "This is a significant step forward towards making human sperm."
Meanwhile, one of the NHS' top consultants in infertility, Stephen Gordon, added: "This is an amazing development that could revolutionise fertility treatment and allow every man to be a natural father.
"Infertile men naturally want to be the father of their child but at present have to accept that can't happen," he said. "With the mouse discovery, that could now be a possibility."
The results of the research project have been published in a major scientific journal by Nature.
Our magazine is now available on the iPad. Click here to download it.