Sperm-killing ultrasound waves are a male contraceptive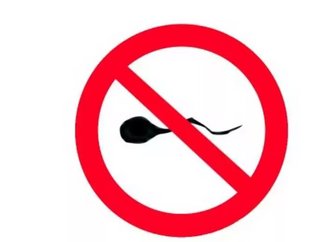 A revolutionary ultrasound treatment is being hailed as a potential male contraceptive method after it performed well in initial trials. Researchers ar...
A revolutionary ultrasound treatment is being hailed as a potential male contraceptive method after it performed well in initial trials.
Researchers are suggesting that using high frequency ultrasound waves to zap the testicles can cut sperm counts in males.
Their suggestions came after trials found that this technique effectively cut the sperm counts in rats to a level that would be equal with infertility in humans.
According to the scientists from the University of North Carolina's School of Medicine, the ultrasound contraceptive is cheap, effective, reliable and most importantly, reversible.
To read the latest edition of Healthcare Global, click here
Rotating ultrasound waves with a high frequency of 3MHZ around the testicles caused the germ cells responsible for sperm production to become inactive.
The team discovered that the ultrasound contraceptive was most effective when the testes were warmed to a temperature of 37°C before being blasted with the ultrasonic waves.
They also found that having two 15 minute doses two days apart gave the best results.
Commenting on the findings, Dr James Tsuruta, who led the study, said: "Unlike humans, rats remain fertile even with extremely low sperm counts.
"However, our non-invasive ultrasound treatment reduced sperm reserves in rats far below levels normally seen in fertile men.
"Further studies are required to determine how long the contraceptive effect lasts and if it is safe to use multiple times."
This is not the first time ultrasound has been coined as being a contraceptive method for men.
In the 1970s a number of prostate cancer patients who were waiting for surgery to remove their testicles underwent the treatment.
It was discovered then that the treatment led to a reduction in the number of germ cells in the testes but the findings were never investigated further.
The researchers behind this study wanted to build on the previous knowledge and find out if modern ultrasound technology led to similar results.
Winning a research grant from the Bill & Melinda Gates Foundation allowed them to carry out the study.
Their findings have now been published in the journal of Reproductive Biology and Endocrinology.
Writing in the publication, the researchers said: "These men [in the 1970s study] reported that the procedure was pain-free, only creating a gentle feeling of warmth.
"The non-invasive nature of ultrasound and its efficacy in reducing sperm count make therapeutic ultrasound a promising candidate for a male contraceptive.
"Our results clearly show that therapeutic ultrasound treatment depleted developing germ cells from the testis and subsequently decreased the size of sperm reserves."
The Healthcare Global magazine is now available on the iPad. Click here to download it.