Top 5 Reasons Social Media Empowers Health Care Providers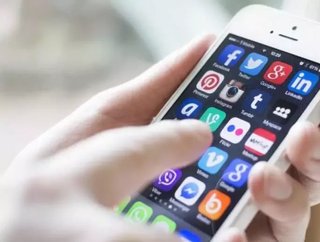 Patients are increasingly relying on connected health devices for news and to remain in touch with their physicians. Public health organizations are als...
Patients are increasingly relying on connected health devices for news and to remain in touch with their physicians. Public health organizations are also moving into the social media space to build their brands and deliver vital health information to their patients.
"The connected health markets are experiencing tremendous growth both in end-user connected devices and on the institutional side," said Harry Wang, director of Health & Mobile Product Research.
As the connection between healthcare and social media continues to tighten, here are five reasons healthcare professionals should use social media to remain successful.
1. More young adults trust medical information shared via social media.
According to a recent survey by PwC Health Research Institute, 90 percent of participants from 18 to 24 years old said they would trust medical information shared by others in their social media networks. The same age demographic was also found to be the most apt to share their own personal medical information online, with 80 percent saying they would.
This falls in line with the beliefs of tech giants such as Apple, who recently released their Apple Watch in hopes that it will improve the exchange of medical information between patient and doctor.
2. Social media can expand your professional network.  
Allied healthcare professionals are using social media to connect with others and enhance their job search. By using tools such as LinkedIn, Facebook and Twitter, healthcare professionals can expand their network and connect with experts in their fields.
3. Instant feedback can benefit both patients and health organizations.
Patients are more actively taking to social media to express their opinions, grievances and experiences. According to PxC, they also expect faster response times. Roughly half of the participants polled by the organization stated they expect to hear from their doctor when requesting an appointment or follow-up via social media within a few hours.
4. Selection of treatment and providers is influenced by social media.
Just like social media is heavily relied upon for reviews of the latest films and the best restaurants in town, healthcare-related decisions are also entering the mix. Choosing which physician to see and when to seek a second opinion are two examples of ways patients are using social media to influence their decision. Healthcare professionals need to have a strong presence in the social media space to have their name and reputation be aware to the public.  
5. Providers can use social media as an outcomes-based measurement.
Social media gives healthcare providers the opportunity to coordinate care. Additionally, social media allows providers to build initial trust with a potential patient through its online presence. A patient's first encounter with a hospital or physician is often online and so providers should take this opportunity to build a strong presence and separate themselves from their competition.