UiPath: Using automation to combat the pandemic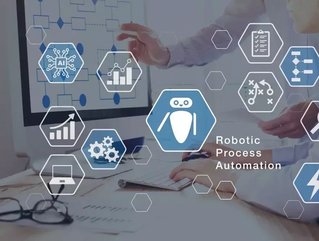 Jason Warrelmann, Global Director of Healthcare and Life Sciences at UiPath, explains how RPA is helping healthcare providers through Covid-19 and beyon...
Robotic process automation (RPA) was a very new business concept in 2005 when UiPath started. Industries like manufacturing, retail and banking were quick to identify automation as a new technology they could leverage in actuarial and supply chain processes.
On the provider health side, there was very little automation as most organizations were going through large, costly EMR transformations. However, in healthcare services and business process outsourcing (BPO), automation or "screen scraping" was being introduced to handle back office processes like claim status reporting from web portals and basic data entry. In health insurance organizations, automation had a bigger role with basic claim adjudication and data aggregation for reporting. 
Over time, automation has evolved significantly due to advancements in screen element recognition, robot management and cognitive skills (for instance computer vision and machine learning). 
Automation in the provider segment has accelerated considerably over the last two years. Automating revenue cycle management to lower days in accounts receivable, as well as improving overhead costs, are common use cases. In the last year, we have seen a larger interest in reducing physician burnout and improving patient quality through clinical workflow automation. 
Health plans are more mature, and organizations have started automating more than 45% of operational processes to keep cost per claim low and member experience high. Health IT organizations are now looking at automation platforms like UiPath to reduce their dependency on hard scripted python, CCL and macro-based workflows to reduce technical debt and total cost of ownership. 
Throughout the pandemic, UiPath has helped resolve issues specific to the Covid-19 like helping to analyze and disseminate test results, saving valuable time. Some other ways the software has been helping healthcare providers during the crisis include: 
Testing Registration: Automated appointment and/or internal test registration improves access for patients and improves test wait times. Large IDNs automated the testing registration process for same day tests at the laboratory. As a result, errors have been reduced by 100% and capacity has improved to 30 more patients a day. 
State and Federal Reporting: Aggregating the changing reporting requirements has been mostly automated through ETL/API, but reporting to the government is still manual through online portals. Healthcare organizations in Ireland, India and the U.S. started to automate this process to save critical time and free up workers to focus on patient care. In fact, one U.S.-based hospital saved 30,000 clinical hours since April.  
Patient Communications: Providing test results to patients and performing post-care check-up was highly manual via a phone call. Automated channels including interactive voice response (IVR) and chatbots are being utilized to securely identify the patient and bridge the communication. One U.S. health provider is using automation to extract Covid test results from EMRs and call patients through IVR. This automation has improved patient communication by 20%, and allowed a value realignment of 40 medical administrators 
Risk and Planning: Executives and health leaders have relied on daily business intelligence to help determine staffing and potential location closures. Automation has been used to aggregate data between HR, supply chain and various state-based websites to provide real-time reporting. For example, a top IDN used a citizen developer on the business intelligence team to automate their hospital risk dashboard for the CEO. The automation reduces the four-hour process to three minutes a day. 
Equipment Calibration: Lab equipment integrity and quality was a big concern at the start of Covid, as the volume was 100-200% greater than the normal daily expectancy of that equipment. Weekly quality testing is required and can take a technician 1-2 hours per test to complete. This testing process is highly automatable; for example, a well-known commercial lab automated the process and reduced the time from 60 to 5 minutes – ensuring quality and accuracy. 
Aside from Covid, a hospital in Europe leveraged UiPath to digitally transform their primarily paper-based systems containing medical files, financial documents, and more. Recognizing they needed a more efficient way to manage 70,000 emergency visits and 300,000 outpatients annually, the hospital turned to automation to eliminate internal functional silos and create more efficient and less-manual workflows and activities. 
Not only did automation allow healthcare professionals to spend less time on back-end processes and more time with patients, but it also gave patients a unified online platform to access all of their medical information (history, billing information, appointment scheduling, reminders, etc.), which improved patient satisfaction, appointment turnout and payment timeliness. 
RPA is already evolving into a more intelligent space, which will continue to grow into a new wave of transformation approaches and, ultimately, change the way healthcare works. Here are some examples:
Digital Front Door: Scheduling, clinical documentation, telehealth pre-checks and eligibility will come in a packaged self-serve digital experience for the patient and the provider. 
Clinical Assistant: 60% of the provider landscape focuses on the patient and managing time within clinical workflows. Custom low-code applications combining AI/ML, NLP and human in the loop automation will bring automation at scale and give physicians 2-3 hours back each night. 
Insight to Action: Healthcare organizations store more data than any other industry in the world, effectively creating clinical digital twins. Smarter and more efficient machine learning and AI will be created, and we will be able to predict the outcome of patient care and take action in real-time.   
Deep and Wide Neural Net: Putting a robot on every desktop seems like a novel idea, but in reality, it creates the largest neural net that health systems can access. With advanced automation platforms, data reconnaissance can be performed on everything from process to key data extraction. 
Self-Discovering Application Test Automation: Test automation was one of the first automated processes in healthcare. As EMRs move to quarterly updates and claims platforms add more rules and services, the need to automate testing will grow. Advancement in NLP and ML-driven testing will auto create test cases and execute unit tests when a failure is predicted.