Walgreens introduces new digital marketplace to compete with Amazon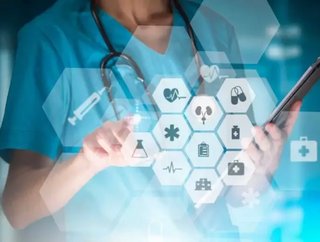 Walgreens has launched a new digital platform and marketplace to support its customers on mobile and online to access essential healthcare services at t...
Walgreens has launched a new digital platform and marketplace to support its customers on mobile and online to access essential healthcare services at the company's stores.
One of the largest drugstore chains in the US, the company is partnering with up to 17 providers, such as Florida Hospital and NewYork-Presbyterian Hospital, where the new marketplace signifies its move towards greater coverage across all 50 states by providing an omnichannel experience.
Named Find Care Now, the platform will enable customers to search for providers in their local area, with offerings in certain markets as varied as neighbourhood health care clinics, urgent care, telehealth, lab testing, physician second opinions, and even physician house calls and optical and hearing services in select markets, according to a recent press release.
"People expect accessible quality care that fits their busy lives, and this is another way in which we're continually evolving our business to bring healthcare services closer to our patients," said Richard Ashworth, President of Operations, Walgreens.
"Find Care Now is part of a series of innovations to offer a true omnichannel experience for Walgreens customers, as we work with others in the healthcare community to improve access to affordable healthcare services in the communities we serve."
In its bid to lower healthcare costs, Find Care Now will offer sensible alternatives to otherwise costly procedures, such as physicians or nurse practitioners at urgent care centers co-located at Walgreens drugstores, or at Walgreens stores that offer Healthcare Clinic or other provider retail clinic services. Other specialist offerings include behavioural health therapists, optometrists, dermatologists, hearing care professionals and diagnostic lab services in certain markets.
See also
Dedi Gilad, CEO of telehealth innovator Tyto Care, who is backed by Walgreens, says: "Digital health solutions are turn-key approaches that don't require significant IT investment, enabling more doctors and insurers to address the needs of more patients, without the limitations of distance, lack of staff or costly infrastructure.
"Patients need reassurance of the quality of care enabled by virtual visits; as a reliable source, doctors recommending telehealth solutions to their patients create the reassurance and confidence in the technology. A number of health systems are using this model with great success, and we anticipate that many more will follow suit."
"By combining digital assets with our strong local footprint, Walgreens offers a unique and convenient model for patients to find care built around their needs. In addition, we have a growing number of provider health care collaborations and a product development roadmap that will soon add more valuable features to Find Care Now," added Giovanni Monti, Vice President and Director of Healthcare Innovation, Walgreens Boots Alliance, Inc.
"Through NYP OnDemand, our suite of digital health services, NewYork-Presbyterian can reach more patients in need of our care and help make our communities healthier," noted Dr Peter M. Fleischut, Senior Vice President and Chief Transformation Officer, NewYork-Presbyterian.
"We want to put healthcare consumers in the driver's seat. We believe that taking care of your health should be as convenient and flexible as any retail experience. Providence St. Joseph Health's Express Care services, now offered through Walgreens Find Care Now and the Providence Health Connect app, make it easy to find and book care close to home or work," stated Sunita Mishra MD, MBA, Chief Executive, Express Care.
The Walgreens mobile app – now enhanced with easy, anytime, anywhere access to Find Care Now – has been downloaded more than 50 million times and has 5 million active users each month.