Why Figure 1 Will Never Be the 'Instagram for Doctors'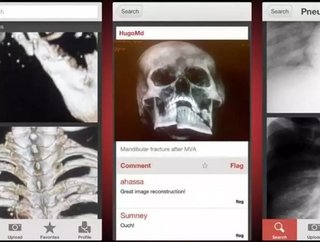 When a Canadian intensive care doctor invented the worlds first medical app following Instagrams photo sharing userface last year, the health care world...
When a Canadian intensive care doctor invented the world's first medical app following Instagram's photo sharing userface last year, the health care world stood still. It was the first time doctors would be able to share and discuss assorted medical conditions via images, all from the access of a smartphone.
Dr. Joshua Landy, a practicing intensive care physician at Scarborough Hospital in Toronto, developed Figure 1 in an attempt to merge medical textbooks with the digital revolution.
"This was something that came to me, as a combination of my clinical work as well as my research work," Landy told IBTimes UK in an interview earlier this month. "I see a lot of complex cases that are best shared with other health care professionals, but the pain of not having a proper system to share images or discuss cases is an obstacle."
While the application, which is already available in five countries, does give health care professionals and medical students the opportunity to contribute to any case, there are a number of problems with the app.
Here's why Figure 1 will never be the "Instagram for Doctors."
The Name
 Product naming is a critical part of the branding process, which includes all of the marketing activities that affect the brand image.
Figure 1: what does that mean? What's the story behind the name? In what way does "Figure" tie into the medical field and more importantly, image sharing?
The number also comes into play: 1. By including a number does it imply that Landy has thoughts of introducing other apps with the succeeding names of "Figure 2" and "Figure 3"?
The name is confusing, and confusion does not mix well when trying to spread the word about the next big app in the health care industry. Plus, it's not memorable. If a doctor can't remember he has downloaded an app that allows him or her to discuss medical conditions nor are his or her peers talking about the app, what good does it do?
Absence of Clinical Context
Medical images shared in the absence of context run the risk of serving as entertainment. While users are able to include a caption to go along with the image, the nature of the application doesn't intend for a long-winded, detailed explanation. Therefore, not having enough context can run the risk that photos are being uploaded to shock or amuse, rather than teach, the sole intention of the app.
Lack of Patient Confidentiality
Probably the most important reason why Figure 1 won't become as big as it could is because of privacy concerns. While there are a number of measures taken prior to uploading a photo to ensure patient anonymity – such as the blocking out of faces, covering of any identifying markers such as birthmarks or tattoos and the signing of a consent form from the patient – what happens if a patient wants to opt out later? Plus, HIPAA still plays a role in the realm of social media and de-identification is a tricky business.
At the end of the day, physicians are held accountable and liable for any clinical images they share. The terms of service make it clear of that. Are doctors willing to lose their medical license over jumping on board the next medical app that comes online?