360 Clinic is delivering vaccines to under-served areas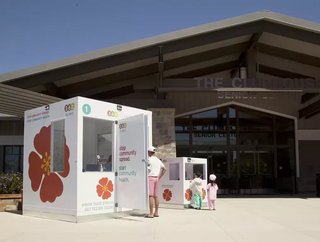 360 Clinic's mobile sites are delivering COVID-19 vaccines to under-served areas and tackling vaccine hesitancy
A healthcare organisation focused on telehealth services has been delivering COVID-19 vaccines to the most under-served communities in southern California. 
360 Clinic has a range of community-based services, offered through different healthcare providers and via drive-through, walk-up and mobile clinics. It currently operates more than 50 locations in California's Orange County and the surrounding cities, as well as several sites in the state of Washington. 
The organisation recently became the official COVID-19 testing partner for the Orange County Health Department, joining California's statewide vaccination network managed by Blue Shield of California. Thanks to this additional testing sites have been possible - with Blue Shield's support, 360 Clinic is rolling out vaccine distribution services to 20 of its more than 40 existing sites within largely under-served and under-insured areas throughout Southern California, especially in places where there is a shortage of multilingual medical professionals.
These include over 40 neighbourhood-based mobile vans and COVID-19 testing kiosks, and even pop-up vaccination sites where baseball games are played.  
"Blue Shield was looking for an effective, scalable way to deliver in-home vaccines to the elderly and under-served communities, so collaborating with 360 Clinic and our network of kiosks and mobile units was a natural fit" explains CEO and Co-Founder Vince Tien. "Our core concept and commitment is to activate solutions within the communities most operators cannot, or will not, reach."
"360 Clinic started administering COVID-19 vaccinations for residents of underserved communities in the same areas that the company already identified and performed testing in" he continues.  
"These areas tend to have a high number of working-class residents and also experience healthcare inequity issues. To assist these communities, 360 Clinic gathered data from the Orange County Health Care Agency regarding the number of performed COVID-19 vaccinations per zip code. We analysed this data to locate where there were vaccination deficiencies and started taking the initiative with getting more people vaccinated in the underserved regions." 
To let people know about the vaccination sites, 360 Clinic use social media. "We mainly use social media to inform our patients of our vaccination sites, we also engage in grassroots marketing efforts with Latino Health Access, and various other Asian Americans and Pacific Islanders (AAPI) groups, to spread the message of our services" Tien says. 
Led by physicians who come from immigrant families, 360 Clinic employs multilingual staff and nurses who can bridge communication gaps, something that is also helping to combat vaccine hesitancy. 
"For a medical group that started in July 2020, I think we're significantly advanced in the way that we logistically mobilise COVID-19 testing and vaccinations for patients" Tien adds. "Our teams work from mobile vans that go around to vaccinate as many people as possible. Other healthcare systems tend to have mobility issues with serving their patients. But we are equipped to mobilise and serve our patients from where they are located."