Brazil's SulAmérica: from insurer to health tech leader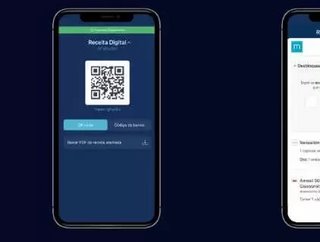 SulAmérica Seguros, one of Brazil's largest insurance companies, has been steadily expanding its digital services to become a health tech leader...
With around 7 million customers, SulAmérica Seguros is Brazil's second-biggest insurance company. 
It first launched a telemedicine service in 2018, although regulation prevented video consultations. In 2019, a new regional health plan called SulAmérica Direto launched, enabling brokers to sell low-cost corporate plans in low take-up areas.
Keen to support this sector further, in 2020 SulAmérica Seguros sold its motor and property business and acquired Paraná Clínicas, a corporate healthcare specialist with six centres and 90,000 clients in southern Brazil. 
When rules relaxed around video consultations, SulAmérica's existing telemedicine platform enabled it to easily run an on-screen physician service. In February 2020 there were 500 virtual consultations, by April this reached 15,000 and by June 60,000.  
The move to digital health
As COVID-19 was beginning to take hold the company upgraded its digital health tools for customers, physicians and therapists. Its app allows policyholders to book virtual appointments with GPs, specialists and therapists, request examinations and order prescriptions via devices, in a safe, socially distanced-environment.  
The business also launched an online COVID-19 screening service, which by May had been accessed by over 280,000 users. Between March and November of 2020, nearly 400,000 digital consultations were held, providing COVID-19 assistance, ensuring the continuation of elective and non-COVID emergency treatment and maintaining ongoing care provision. 
During the company's Q3 results last year, CEO Gabriel Portella said health management and its co-ordinated care programme were the pillars of the company's operation, emphasising the importance of using advanced technology to track customers' journeys. Next they will offer a similar "financial doctor" service for its life and pensions' customers, and more tech innovation using IoT.
"We already have transactional data and client interaction through our co-ordinated care programme, but if we can find out more about clients' lifestyles, we can influence behaviour to improve health and wellbeing" Enterprise Architect Manager Cristiano Bezerra says. 
API technology
He adds that the transition from health insurer to technology leader could not have taken place without APIs and Microservices - a framework connecting separate software elements. "APIs unlock the true potential of the value chain, sharing business intelligence with new channels and interfaces.
"The health sector fails to use APIs to share data; doctors, healthcare management firms and insurers hold information in silos, hindering service improvements and wellbeing provision. APIs facilitate automated services, such as chatbots and Interactive Voice Response systems, speeding up response times and enhancing the customer experience. They can also be used to set parameters for automatic claims approval and identify attempted fraud."
SulAmérica used API technology from Sensedia to integrate its products and systems across a network of partners such as startups, health techs and banks, sharing data securely via different applications. 
With offices in the UK, Brazil and Peru, Sensedia helps clients in multiple industries develop and implement online solutions. EMEA director Stephen Walsh comments: "APIs are not just for innovation, they support business sustainability, enabling companies to set up partner ecosystems. And once in place, it's easy to tailor products and services to particular customer profiles. 
"Key to this is identifying what type of partner integration you require, setting up the partnership and designing a strategy to facilitate growth. Is the partner ecosystem top priority, do you want to digitalise channels or invest in smart devices for every customer? Whatever the priority, it must hinge upon a robust API plan with clear access levels for every partner."
Walsh adds: "Through its use of APIs, SulAmérica Seguros has taken health insurance and wellbeing provision to a new level and this is before the company reaches its full technology potential."