Connect Health rolls out clinician tool for MSK conditions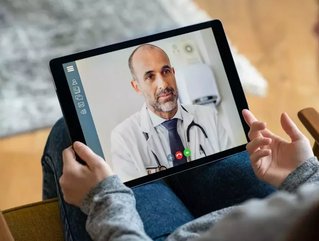 The tool will help clinicians assess muscoskeletal conditions and face-to-face prioritisation...
UK Healthcare provider Connect Health is rolling out a new tool to help clinicians make the right decisions for managing musculoskeletal (MSK) conditions while the COVID-19 pandemic is ongoing. 
Connect Health, specialists in MSK (musculoskeletal) conditions, pain, orthopaedics, rheumatology and occupational health services, have created the C-CHART to help clinicians make the best decisions to manage patient care while many clinical services are restricted. The online tool can be accessed from a desktop or smart device. 
There are two parts to the tool; the first is the individual patient COVID risk assessment which asks the patient a series of questions about their health. The second is the clinical prioritisation, which based on UK data, enables the clinician to answer questions related to patient risk and the increased risk to the clinicians of a face-to-face appointment. 
The resulting overall risk score informs a decision-making discussion with the patient about the balance of risks and benefits of seeing a clinician in person.  
As the pandemic caused clinicians to switch from face-to-face musculoskeletal (MSK) care to providing telephone or video consultations almost overnight, Connect Health initially designed C-CHART to guide their own MSK clinicians to balance the health needs of patients whilst prioritising patient safety during the Covid-19 outbreak.
Having trialled it for a number of months across the UK, the tool is now available to all clinicians. It is hoped this will help reduce a projected rise in waiting lists for face-to-face appointments, which reports are suggesting will increase to 10 million people by Christmas. https://news.sky.com/story/coronavirus-nhs-waiting-list-could-more-than-double-to-10-million-by-christmas-warn-health-chiefs-12003860
"Coronavirus created an urgent need for innovative thinking to develop new models of care informed by public health guidance" said Dr Marwan Al-Dawoud, Director of Clinical Delivery, Sport and Exercise Medicine Doctor, Connect Health.  
"C-CHART is a very practical tool that has been implemented using the most up to date evidence. It takes into consideration patient COVID-19 risk, along with clinical need and prioritisation. We know we needed to support our clinicians in making difficult decisions in weighing up infection risk with clinical need, so the tool adds a particularly valid piece of stratification."