Digitally enhancing the patient experience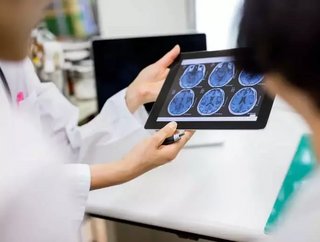 Elsevier effortlessly strives to support researchers, governments and universities to develop key insights and clinical skills, as well as partake in es...
Elsevier effortlessly strives to support researchers, governments and universities to develop key insights and clinical skills, as well as partake in essential knowledge-sharing in an ever-changing healthcare landscape.
Whilst the number of women in STEM subjects remains relatively low globally, in Brazil numbers are flourishing. Presently one of the largest investors in science and technology in Latin America and the Caribbean, a study published on Elsevier's Connect platform has revealed that the country's focus on social and gender equality has transformed Brazil into a country with a diverse, skilled workforce.
The country has encouraged women to take advantage of new opportunities, particularly within scholarships and research support. This has provided a multitude of advantages, not least across the healthcare industry. 
Recently acclaimed as one of the 100 most influential people in healthcare under the category of Innovation at the South American Healthcare Exhibition (SAHE), Claudia Toledo, Director of Clinical Solutions at Elsevier, is clearly passionate about her role within an industry that is ripe for disruption.
"I came from an infrastructure segment of work and joined Elsevier and the healthcare industry over 20 years ago. I have worked both in the public and private sector, for small and large institutions as well as big corporations," she says. 
Disrupting traditional processes and implementing personalised digital tools to enhance the patient journey has become a key focus at Elsevier's Clinical Solutions division. The unit works tirelessly to support hospitals, providers and local governments within primary, secondary and tertiary care areas.
In its bid to develop solutions to support clinical performance and professional development, Elsevier's Clinical Solutions team continually look at key healthcare trends which could influence the development of new products and services to further improve safety, reduce costs and maintain compliance at every stage of the patient spectrum. 
"We have regular meetings with customers, as it's not only about Elsevier's internal communication, it's about communicating with the market," Toledo says. "We need to understand all the time what is happening.
"Elsevier is one of the companies that I feel is most invested in training to further gain awareness of influencing factors and customer support, for example," she explains. "Elsevier wants to guarantee that we are updated with everything that we need to know about our business, our customers, and our knowledge. This is something of a mantra for us."
It has become essential for healthcare providers to overhaul outdated ways to further drive efficiencies, improve and speed up clinical decision making, whilst improving the quality of patient care. However, Toledo adds that this is only possible through reducing variability through the increased use of technology.
"There are estimations that by 2020, medical knowledge will double every 73 days. It will not be possible to manage this without technology, and without trustworthy information which Elsevier provides," she says.
"The solutions that Elsevier has been developing are therefore integrated to Electronic Health Records (EHRs), which support the workflow of doctors, nurses and care providers.
"In Brazil, for example, we also have one of the largest ageing populations in the world. The healthcare spend is also frozen. Although healthcare issues are set to increase, health expenses are not set to increase the same way. The big challenge that we have in Brazil is how can we guarantee that we are going to provide the best care with less cost."
Clinical solutions
With a keen focus on the entire patient journey, Elsevier has developed clinical solutions within four core areas: prevention, diagnosis, treatment and homecare.
"When we talk about prevention, we have one platform called First Consult.  This is a mobile app, where you can type in your symptoms and this connects to a patient's EHR in the hospital," comments Toledo. "The app then provides instructions and advice, and also advises whether a doctor's appointment is needed.
"Another clinical solution that we have for prevention is our website, Health Library. This is where the hospital can provide instructions for wellness. It also helps the hospital remain connected to the patient, even when the patient is not situated in the hospital."
Through its medical platform, Clinical Key, medical professionals are also provided with essential clinical data which supports the delivery of a swift diagnosis, where the patient is then able to receive treatment.
"From the moment the doctor detects a patient's condition, they utilise Elsevier's Clinical Pharmacology solution, which incorporates a checklist of all the treatment the patient will need, whilst following best practices," Toledo states.
Additionally, Elsevier houses exceptional care planning, and has developed digital tools to place all interdisciplinary areas of the hospital into the same treatment plan.
"Nursing, physical therapy, phrenology and nutrition – all parties follow the same treatment plan to provide transparency and guarantee care which is increasingly connected," Toledo adds.
Lastly, even when patients are discharged from hospital, Elsevier has recognised the importance for treatment to continue, particularly for those with long-term chronic diseases such as hypertension and diabetes, and utillises digital tools such as videos to provide further guidance.
Positive patient outcomes
Across Elsevier's Clinical Solutions division, visionary group RELX has supported the company's development of patient-centred tools and aims to further drive its healthcare vision for the future. "RELX is a source of inspiration, and a vision for Elsevier to follow," observes Toledo.
Additionally, with the rise of technology companies entering the healthcare space, Toledo expresses optimism of the benefits which this will deliver.
"Products such as the Apple Watch, which encourages you to walk 10,000 steps per day, is something positive. When this connects to a healthcare system, we can provide real information about a patient direct to the hospital. This helps the hospital to gain increased insight and an understanding of the patient as a whole."
Elsevier's focus on improving clinical outcomes through evidence-based care is therefore clear to see. The company will continue to innovate and develop patient-focused products and services to enhance the quality of care and deliver patient outcomes at each and every turn.