Eden Health raises $25m to target property owners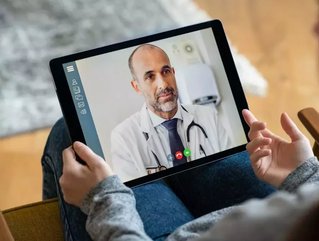 The health startup aims to grow partnerships with commercial real estate firms...
Healthcare practice Eden Health has raised $25 million in Series B Funding. With this capital they're aiming to expand their direct-to-employer healthcare model to commercial landlords. The funding round was led by Flare Capital Partners and Stone Point Capital, a private equity firm. Investors included Greycroft, PJC, and Aspect Ventures. 
Founded in 2016, the US telemedicine startup delivers face-to-face and virtual healthcare directly to employees of mid-market companies. Since the start of the Covid-19 pandemic demand has surged, with interest from employers rising by over 500 per cent. The company is now hoping to form partnerships with commercial real estate firms. This would give leaseholders access to the company's on-site health care as well as their virtual clinicians. 
The company's virtual Care Teams are formed by qualified clinicians who deliver evidence based care round the clock. Employees have dedicated Care Teams who they speak to everytime they need a consultation, whether virtually or in person. The clinicians determine the employees' health needs before referring them to a specialist. 
When the Covid-19 outbreak began in February Eden Health worked with a number of employers to roll out protocols that would support the wellbeing of their workforce. They introduced a programme of on-site Covid-19 testing, primary care, DNA sampling, antibody testing and patient consultations. These aimed to help people get back to work. 
"What employers are realising is that they have a responsibility to manage their entire workforce's physical and emotional health" said Matt McCambridge, Eden Health co-founder and CEO. "The optimal management of workforce health meets that individual and their family member where they are, whether it's at their worksite, at home, or in the community. With today's funding and the advances we've developed, we're set to radically improve care delivery and health outcomes."
Convene, a flexible office startup, and The Connell Company, a food export company and real estate developer, have already signed up with Eden. 
"One of the things we liked most about Eden Health was its commitment to human-centered design and how it aligns the incentives of healthcare and business," said Dr. Dan Gebremedhin, Partner, Flare Capital Partners. 
"What we're seeing now is that the pandemic has pressed the fast-forward button, bringing both employers and work-sites around to the fact that offloading healthcare labor onto patients and insurance companies is no longer a viable solution. We're thrilled to partner with Matt, Scott and the Eden Health team to tackle some of the hardest problems in healthcare."