An interview with Medix Global's Chief Executive Officer, Sigal Atzmon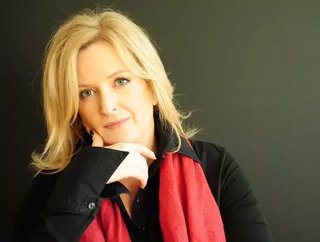 In an exclusive interview, Chief Executive Officer, Sigal Atzmon, discusses her insights into the transformation of the healthcare industry. How does...
In an exclusive interview, Chief Executive Officer, Sigal Atzmon, discusses her insights into the transformation of the healthcare industry.
How does Medix Global seek to support the delivery of accessible and affordable healthcare?
Medix Global provides a market leading healthcare management service that bridges accessibility gaps for our clients in the ever-evolving world of quality healthcare. Through the use of our global quality accredited network of over 3,000 specialists and 1,500 leading medical centres, we provide our clients with the best possible path to quality healthcare. By offering every client a unique personal medical case management team, we can ensure that, after a multi-disciplinary review of the medical case, the correct diagnosis is reached and that they are started on the best possible treatment path. Based on our experience manging thousands of medical cases, we have changed the diagnosis in over 21% of the cases we reviewed and changed the treatment in over 43% of the cases. In addition to helping the client to avoid undergoing unnecessary, risky and painful procedures, this also serves to keep medical costs down as the only treatments being paid for are necessary and justified.
In your view, what trends are most impacting the healthcare industry at present?
I feel one of the biggest trends, especially in terms of potential, is big-data driven Personalised Medicine and Artificial Intelligence (AI). We are seeing AI being used across a range of industries, but healthcare is such a perfect area for it to make a huge impact. One of the biggest difficulties we see in healthcare, especially in the public sector, is one of efficiency and limited resources. AI's ability to sift through vast amounts of data to find patterns, associations and insights is invaluable to not only addressing these problems, but creating superior healthcare all round. Digital Healthcare and specifically AI will help fill gaps in this global industry where there are a lack of experienced doctors, nurses, radiologists, pathologists, etc. At Medix we are always looking to expand our experience of new technologies and ensure that any advancements being used in one part of the world are accessible to our full network of partners and clients.
Does China, in particular, house significant potential for healthcare?
The Chinese Government has a mandate to provide quality medical care, yet the country's enormous population cannot be served by traditional means due to lack of infrastructure, shortage of medical staff and cost.
AI is able to resolve these problems and China has what is needed to win with AI: most notably because the country has a huge amount of data that is all in one language, talent and resources. To put this in perspective, China's nearly 1.4bn people produce more data than all other nations put together. This is a significant advantage: providing sufficient examples even for a rare disease and in "teaching" an algorithm how to recognise it.
While momentum behind AI in China is driven by the Government, it is executed by the private sector. Indeed, China's largest internet giants, including Baidu, Alibaba and Tencent along with hundreds of startups are on the cutting edge of technologies such as Voice and Image recognition. According to a recent article in The Economist, not only have AI-related patent submissions in China risen by some 200% in the past few years, China also has an estimated two-fifths of the world's AI scientists.
How has the growth of medical tourism and cross border medical services impacted how care is delivered?
Both have certainly become more prevalent over the past five years. On the one hand, with the growth of the high-net-worth individual (HNWI) sector, more people are looking abroad when seeking quality medical care, but also, medical tourism is being driven in some regions with cost efficiency and accessibility considerations. No matter the reason, before deciding to seek medical services abroad the following should be considered:
Success in treatment is a function of quality and expertise as well as compatibility with patient preferences. Social and environmental circumstances differ from patient to patient and they can have a substantial impact on the way treatment will play out. Therefore, the first thing to take into account is that traveling abroad for treatment is difficult and taxing both for the patient and his social support. Travel itself, distance from home, unfamiliarity of the setting, language and culture all matter and should factor in the decision.
Regarding the quality aspect, there are three main factors for consideration:

 
The first is availability of the treatment locally. This is quite intuitive; if there is no way to receive treatment where the patient lives, traveling will often be the only suitable option. In these cases, the costs and benefits of travel must be weighed against the second-best option that can be had locally. 

The second factor is the quality and experience of local treatment. In some cases, treatment is available, however the local physicians are not as experienced and knowledgeable regarding the condition. Depending on the type of treatment, experience can have a material impact on outcomes; surgery and complex procedures especially are best performed in centres of excellence that treat a high volume of patients annually.

Third, rarity and complexity of the condition. The more rare and complex, the larger the impact of specialisation and experience in patient outcomes. Furthermore, rarity is an indication that locally treatment options will be few and that experience will be significantly lower.
Regardless, once the decision to travel is made, the patient should always seek professional advice on where best to go. Online information is helpful, but may be deceiving to the untrained individual.
See also
How is technology continually transforming patient care?
Every day new advancements are being made in this field, with a number of technologies specifically improving the experience of the patient. Take the example of sitting in the doctor's waiting room. This is often an unpleasant experience but a necessary one. With technologies such as telehealth and wearable sensors, this process is reduced or eliminated, letting the patient quickly share data with their doctor. The proliferation of mobile has also made it far easier to share information quickly and from the comfort of patient's own homes. The benefit of many m-health applications is the ability to personalise treatment in a more cost-effective manner. A great example of this is the work Philips is doing to create a hospital to home environment with continuous monitoring and reporting to the physician to reduce re-admittance rates to the hospitals.
How will preventative healthcare further support patients?
If you look at past medical practices, they were focussed on identifying a disease and then treating it. Now, if you look at the impact of increased data and our ability to analyse it, then we are moving towards a far more personalised model.
Healthcare is now starting to consider the patient's specific genetic make-up, medical history and family history when defining their personal and specific health risk profile. With this specific profiling, it is now possible to help define and recommend a lifestyle that will help reduce the risk of contracting a specific disease. A reactive model is always going to be a bigger strain on resources, so the more we can do move towards a preventative model, the better it will be for patients and healthcare systems around the world. Governments also understand this and are funding national programmes to encourage healthy living to reduce the strain on public healthcare systems.
What challenges do you feel remain within the public and private healthcare sector?
The two main differentiations between the public and private healthcare institutions are accessibility and transparency. There is a lack of transparency in the private healthcare sector both in the treatments performed and in their outcomes. This leads to a certain ambiguity with regards to the necessity, validity and quality of the healthcare given. While this ambiguity may serve the private healthcare's commercial interests, it makes it very difficult for the patients to know where, from a medical perspective, is the best place to be treated and what treatment is medically necessary.
Regarding accessibility, due to budget concerns the waiting times for tests, consultations and non-critical/emergency treatments are much longer in the public healthcare sector than in the private sector.
Is medical governance becoming an increasing priority for organisations globally?
It's always been a priority for everyone involved in healthcare. I think what is becoming important is the need for greater collaboration between practitioners, providers, insurers and other players in the wider eco-system, in order to keep healthcare affordable and sustainable.
Now, more than ever, with all the knowledge that we have, the potential for a global framework of standards and cross-border knowledge sharing to improve patient care and contain medical cost inflation is the best it's been. Implementing medical governance tools is the only way to make healthcare and PMI sustainable and accessible to everyone.
As CEO of Medix Global, do you see any further areas of potential business growth?
Absolutely. There is still much value to be gained from adopting digital healthcare technologies that will lead to improved accessibility to quality healthcare and contained medical cost inflation. These include integrating products such as Chatbots and AI solutions for triaging patients, Radiology / Imaging and Pathology, Homecare and Remote Monitoring, Tele-Emotional Therapy and AI into our global healthcare services. These technological advances will enable Medix to efficiently bring our award winning Personal Medical Case Management, Prevention and Medical Governance services to ever wider audiences.
In the last year alone, we have opened new offices in Shanghai and Singapore enabling many hundreds of thousands more people to benefit from better medical outcomes. Additionally, we are soon planning to launch new technology based services that will focus on accessibility to quality medical care and disease prevention management services.
Long term, ideally, we will be in a situation where proactive preventive healthcare is the primary focus, rather than healthcare being used reactively. I think this will go hand in hand with a highly personalised form of healthcare that will use genetic and clinical data coupled with the latest AI and cognitive technologies to ensure everyone has access to the best possible treatment. This will require not only technology to be used correctly, but greater collaboration between vested interests such as the doctors, medical institutes, healthcare insurers, regulators and governments. These last two will be essential in enabling cross-border collaborations of medical data for research and even remote treatments with robotic surgery over the upcoming 5G networks.
One additional trend that I see as key in optimising the healthcare industry is the move away from the hospitals and into the home. With the use of accurate wearable medical sensors, remote monitoring and AI driven triage, we will see the first line of diagnosis and treatment shift away from the understaffed medical institutions and into the comfort of people's home. This will not only optimise the use of the medical professional's resources but will also enable early detection of critical illnesses enabling better and more timely treatment, leading to better medical outcomes and making a real difference in people's lives.