LG launches video conferencing tool for patients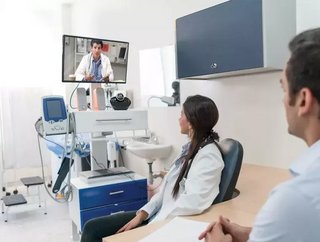 The multinational electronics firm launches LG Pro:Centric Connect to enable remote healthcare and contact with loved ones...
LG has launched a new video conferencing tool to help hospital patients remain connected to loved ones and clinicians. 
Launched by LG Business Solutions USA, the LG Pro:Centric Connect lets patients make video calls from their hospital rooms through the brand's smart TVs. 
To make calls, patients use the interface that's controlled through pillow speakers or the patient's connected smart devices. Identifiable information is encrypted for protection, including the data that connects a specific patient with a specific room number.  
Gianni Restaino, engineering vice president for LG Business Solutions USA, says it's a fast and simple way to make video calls, as well as being a cost effective telehealth solution. "LG Pro:Centric Connect is perhaps the simplest way for systems integrators to provide hospitals, medical centers and long-term care facilities access to user-friendly videoconferencing" he said. 
The new platform uses the WebRTC standard. To use it, system integrators need to update their application and add a compatible webcam to a webOS 4.0 LG Pro:Centric Smart Hospital TV. Then patients can do video calling using existing control devices in their room, while family members can use their own personal devices on Android, iOS, MacOS or Windows to reach out to patients. 
Video calling applications require a means to map people to an IP address and to revise these mappings as people go about their day. These services, called"STUN" and "TURN", are highly technical and outside the core competency of most companies. "Providing these essential back office functionalities with the Pro:Centric platform gives integrators access to a powerful video conferencing solution that can be easily integrated into their own applications" Restaino said. 
He added that the overall aims are for clinicians to be able to spend more time with their patients, and for the patients to be able to connect with their loved ones more easily. "This solution creates an environment in which remote healthcare providers can effectively connect with patients to get more consultation time." 
"For long-term care facilities where residents may have less physical interaction with extended family and friends, this platform can provide residents with meaningful connections to stay in touch in a user-friendly and highly visible way."