Medly's digital pharmacy platform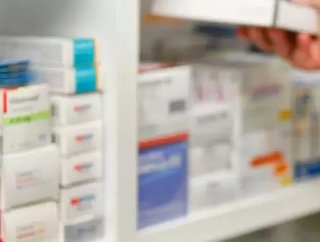 Brooklyn, New York-based Medley Pharmacy is another entrant in the bustling digital pharmacy marketplace...
Brooklyn, New York-based is another entrant in the bustling digital pharmacy marketplace.
The digital pharmacy segment, with $500bn according to Medly's figures, has taken on a new impetus in the ongoing COVID-19 pandemic, with patients unwilling to venture into physical pharmacies and expose themselves to coronavirus.
Medly operates on a hybrid model, with physical pharmacies for walk-in patients alongside the company's no-cost prescription delivery service delivering to homes from its physical locations. It also offers a mobile app allowing prescription management and consultation with pharmacists.
Medly's implementation claims to have won it 15,000 providers and 50,000 patients for the platform, having delivered over 500,000 prescriptions.
Having been founded in 2017, the company has since had . Its latest , announced last week, saw the company raise $100mn from lead investors Volition Capital and Greycroft, alongside Lerer Hippeau and Horsley Bridge Partners.
In , Marg Patel, CEO and co-founder of Medly, said: ""We continue to improve patient care by empowering customers to access prescription drugs on their own terms through a potent combination of physical and digital pharmacy services. We are excited to continue to build on that vision by opening locations in new markets and forging meaningful, long-lasting relationships with patients, physicians, drug manufacturers, and insurance companies."
Medly said it would use the investment to expand the platform and the services it offers, as well as enter new markets.
"Digital and Internet-enabled services continue to disrupt every consumer category and the legacy healthcare industry is no exception," said Larry Cheng, Co-founder and Managing Partner at Volition Capital. "Medly is driving impressive results led by the founders' strategic decision making which has enabled strong customer traction and a competitive market position. We believe Medly's value proposition as an outcome-driven pharmacy will only continue to increase as more health systems transition to digital-based models of care."