Messaging tools important for vaccine take-up, study finds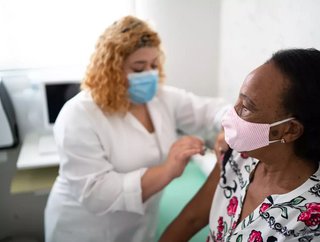 A study by OneSignal has found that texts and other messaging tools play an important role in driving COVID-19 vaccination programmes. 
Messaging tools like texts and push notifications are vital to successfully rolling out COVID-19 vaccination programmes, a new survey has found. 
Research by OneSignal, app developers who specialise in customer engagement, found that out of the people they surveyed 65% successfully booked an appointment thanks to prompts from messaging tools and alerts from their chosen healthcare resource. 
OneSignal spoke to 1,000 people over the age of 18 and living in the United States for this study. Participants were asked about their experience scheduling a COVID-19 vaccination appointment, including whether they had opted-in to receive digital notifications about eligibility, availability, reminders and follow-ups. Key findings of the survey include:
⦁    74% of people opted-in/signed up to receive notifications, messages, or alerts, such as via email, website browser alerts, or SMS messages for vaccine eligibility and/or available appointments
⦁    67% found these tools useful in reminding them to get vaccinated or finding a vaccine site
⦁    54% signed up or opted in to receive alerts and notifications from public health or government agencies, the most popular source for information on details for getting a vaccine appointment. Other top resources are pharmacy websites or apps, and local mass vaccination sites
⦁    54% said text message alerts were their preferred messaging channel for updates about COVID, vaccines, and other related information, followed by email and push notifications
"The results of this study demonstrate the important role messaging technology, such as push notifications, text messages and email, can play in keeping the public safe during global crises, as well as the public's receptiveness to leveraging digital tools to stay informed"  George Deglin, CEO of OneSignal commented. 
"It's clear that private healthcare companies, government agencies, and other emergency organisations that develop applications in response to emergency situations need to quickly reach a large number of people across geographical regions to keep them informed. Messaging tools and digital-first alert systems have proven to be an effective and trusted method for these organisations to broaden their reach in an impactful way." 
The survey also showed how messaging tools act as an important conduit for public education. Of the people participating in the study, 60% signed up to receive texts or other notifications to follow up on a vaccine experience, such as services offered by the vaccine site. 
If a booster shot is needed in the future, 51% of people would prefer to receive information about this via text message alerts, followed by email and push notifications.