New trends in patient satisfaction emerge during COVID-19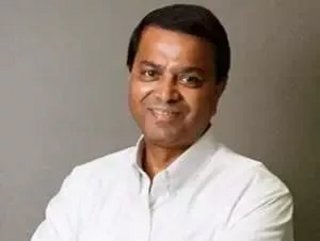 Ajay Prasad is the founder of RepuGen, a reputation management platform for the healthcare industry. He shares some emerging trends in patient satisfact...
Much like the 9/11 tragedy in 2001 permanently changed life as we knew it, so too does early data suggest that the COVID-19 crisis will result in lasting changes to our way of life, especially for patients and healthcare providers.  
Here at RepuGen, we have been watching outcomes over the last few months from our own proprietary database of over 1,200 healthcare providers to see what kinds of trends in patient satisfaction and reputation management are emerging. We are primarily looking at patient satisfaction indicators, and for clues as to how these indicators would in turn uncover themes for improving reputation management.
Our most recent study – the second set of data we have analyzed since the pandemic started -- looked at data from the following practice groups over the last few months: Cardiology, Family Practice, Gynecology, OBGYN, Pediatrics, Podiatry, Primary Care, Sports Medicine and Urgent Care Center.  
Patient satisfaction with telehealth visits was higher than compared to office visits for Family Practice, Gynecology and Urgent Care. In the Pediatrics and Podiatry practices, the telehealth visits and office visits scored the same. This may suggest broad patient acceptance of telemedicine and perhaps a continued adoption of it long after the pandemic has subsided. 
While we are cautious about this preliminary trend, we do think it indicates some permanent and widespread changes in patient satisfaction and online reputation management, which go hand-in-hand. For instance, many low patient satisfaction scores are due to long wait times or other operational issues, which could be somewhat eliminated if telemedicine continues to be a significant portion of healthcare delivery well beyond COVID-19. And since there is a strong correlation between patient satisfaction and the sentiment of online reviews, this trend could have a lasting impact on a practice's online reputation. 
Further data also suggests utilizing the following strategies for managing an online reputation during and post-pandemic:
Continue Normal Review Generation Process – there may continue to be a lag in reviews being posted during the pandemic, but patients can still write them, so this unprecedented time still counts.
Take Advantage of Broadcast Messaging -- send customized emails/texts to your patients to keep them updated of COVID-19 announcements, including telemedicine announcements, office closure announcements, office sanitization measures, etc.
Utilize E-Cards -- send customized e-cards to your patients with default designs to easily update them on COVID-19 via email.
Utilize Surveys -- send surveys to your patients who were seen virtually or in-office. It is very important to continue receiving feedback from patients about their experience, especially when a new service like telemedicine has been introduced.
The study discussed here is part of a series of snapshots RepuGen will be sharing throughout the second half of 2020 with the broader healthcare community to help us understand the immediate - and possibly long-term - impact of COVID-19 on patient satisfaction and in turn, online reputation.