SSG launches automation for COVID-19 response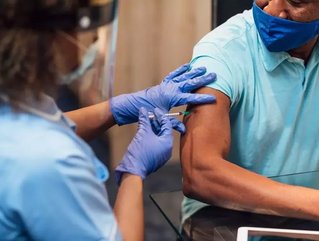 SSG has launched the automation platform to help fight the virus...
Healthcare technology company Strategic Solutions Group (SSG) has launched a new technology suite for automating and streamlining process workflows that support the fight against COVID-19. 
The vaccination programme, combined with the threat of new variants has increased the administrative burden and workloads on state and local public health employees. SSG's new offerings have been deisgned to capacity on the front-line fight against the virus by reducing the time consumed by back-office activities.
The Pandemic Response System (PRS) has been designed to streamline the administration and delivery of infection control efforts. It has six essential modules to manage the pandemic more effectively within the community: data management, onboarding, quarantine management, contact tracing, exposure site investigation, vaccine and immunisation management. 
PRS applications are deployable individually or in an any combination to address the highest priority workflow needs of a public health organisation, and easily integrate with exiting systems already in use. It is built on SSG's award-winning platform, Casetivity, a cloud-based business process engine designed specifically for public sector workfows.
 "These new tools are significant advancements in the modernisation of public health business process administration," said John Schaeffer, chief executive officer of SSG. 
"By streamlining the work associated with tracking, reporting and administration, public health organizations can devote more time to treating patients, expanding vaccinations and making our communities safer."