TOP 10: Best USA Health Care Companies to Work For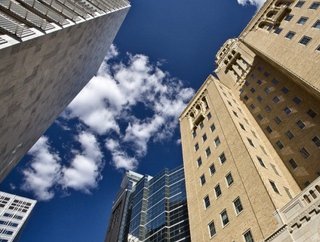 From providing top quality employee care
From providing top quality employee care to extensive benefits such as on-site farmers markets, these are the top 10 best health care companies to work for.
10. Brigham and Women's Hospital – Boston, Massachusetts
A 793-bed teaching affiliate of Harvard Medical School, Brigham and Women's Hospital is one of the more distinguished hospitals in the country. The hospital has been recognized as a leader in LGBT healthcare equality by the Human Rights Campaign Foundation.
Perks: The hospital offers new employees 29 days of PTO or 33 days after seven years of employment, backup child care services, subsidized and discounted fitness center memberships and a 50-percent discount for public transportation.
9. Ronald Reagan UCLA Medical Center – Los Angeles, California
With more than 4,000 employees, Ronald Reagan UCLA Medical Center dedicates each floor of the hospital to a particular specialty with its own satellite pharmacy and resident physician sleep rooms. 
Perks: The hospital offers childcare resources at five different locations, a pension plan and several retirement plan options.
8. Providence Health & Services Northwest Region – Renton, Washington
Through its Promise Stories campaign, which invites employees to share personal work stories, Providence maintains a close bond with its over 4,000 employees.
Perks: Providence Health's LifeBalance Program offers employees robust health and wellness programs, as well as discounts for various companies and services.
7. Cleveland Clinic – Cleveland, Ohio
Cleveland Clinic is ranked No. 4 in the United States, according to U.S. News & World Report. The clinic's employees have access to numerous resources such as the Center for Online Medical Education and Training. The system also has a children's academy that provides early childhood education.
Perks: Cleveland Clinic focuses on wellness by offering yoga sessions in the mornings and evenings, running and walking groups and fitness challenges.
6. Cerner – Kansas City, Missouri
One of the nation's largest electronic medical record providers, Cerner employs more than 14,000 associates around the world. Diversity and inclusion are at the company's core and it has received numerous awards for this very reason.
Perks: Associates receive 15 percent Cerner stock and a 401(k) plan with a company match. The Healthe at Cerner program gives associates access to Healthe on-site clinics, pharmacies and fitness centers. Tuition reimbursement and adoption assistance are also available.
5. UnitedHealth Group – Minneapolis, Minnesota
UnitedHealth Group is one of the largest companies in the United States based on revenue. For four years in a row, it has earned a top ranking in Fortune magazine's "World's Most Admired Companies."
Perks: UnitedHealth Group offers an employee stock purchase plan and 401(k) plan. To support local communities, the company also matches employee donations to community charities of their choice.
4. Kaiser Permanente – Oakland, California
Kaiser Permanente is one of the largest nonprofit health systems and plans in the United States, employing 190,000 individuals who serve more than 9 million people every year. In 2007, Kaiser launched "Healthy Workforce" to help employees make health conscious decisions and continues to improve the lives of not only patients, but employees, as well.
Perks: Kaiser offers a comprehensive benefits package along with an online health recipe database. The nonprofit also holds farmer's markets at a number of facilities.
3. St. Jude Children's Research Hospital – Memphis, Tennessee
As one of the world's premier pediatric cancer research centers, St. Jude's employs more than 3,600 individuals.
Perks: The hospital offers a seasonal on-site farmer's market, access to a free wellness facility and a travel office that handles employees' personal and business travel needs.
2. Mayo Clinic – Rochester, Minnesota
The Mayo Clinic employs approximately 61,000 people who serve more than 1 million people from around 150 countries annually. The organization has made it onto Fortune magazine's "100 Best Companies to Work For" list for 11 consecutive years.
Perks: Mayo Clinic offers employees a pension plan, 401(k) options and financial assistance for relocation expenses in addition to numerous insurance plans.
1. Humana – Louisville, Kentucky
Humana earned a 100 percent score on the Human Rights Campaign Corporate Equality Index in 2014, which recognized the company for policies and practices encouraging workplace diversity and inclusion. The company also participates in initiatives for veterans and military families.
Perks: Humana not only offers 401(k), overtime pay, personal health coaching and jury duty pay, but it also extends an employee charity matching program.