Top 10 healthcare cybersecurity companies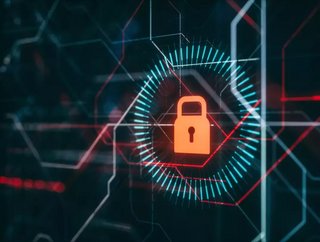 We list 10 top companies battling to healthcare organisations safe from cyber attacks.
The rise of digital healthcare and the COVID-19 pandemic have meant that healthcare organisations face more cyber threats than ever before. We list 10 top companies battling to keep them secure. 
 
10: Bitglass
For three years in a row, Bitglass has appeared in Gartner's Magic Quadrant for Cloud Access Security Brokers. Its Total Cloud Security Platform combines a Gartner-MQ-Leading cloud access security broker, the world's only on-device secure web gateway, and zero trust network access to secure any interaction. Bitglass solutions are widely used in healthcare and finance.
09: CyberMDX
CyberMDX is an IoT security firm dedicated to protecting medical devices and their connections, as well as providing compliance and governance services. The company recently joined the Microsoft Intelligent Security Association, an ecosystem of independent software vendors dedicated to cybersecurity.
08: CybelAngel
CybelAngel is a digital risk protection platform, able to detect and resolve threats before issues arise. Working in a variety of industries including pharma and healthcare, CybelAngel monitors databases and devices to ensure assets are kept secure.

07: Virta Labs
Virta Labs was co-founded in 2014 by Dr. Kevin Fu, widely recognized as the father of medical device security. The company has developed a number of solutions including Pulse, a threat feed that automates the threat analysis process, and a freemium model for healthcare organisations to use its software for free.

06: Protenus
Analytics specialists Protenus publish the Breach Barometer each year, a comprehensive, retrospective report of health data breaches that occurred over the previous 12 months. Their solutions include Patient Privacy Monitoring, which detects privacy violations and reduces risk.
05: Cynerio
Cynerio is a leading provider of healthcare IoT cybersecurity and asset management solutions. The company's focus is on empowering healthcare providers to be proactive, pre-empting threats with automated risk reduction and attack prevention tools. The company recently announced it has raised $30 million to secure mission-critical medical and IoT devices.
04: Medigate

Medigate was one of the top performing vendors in a recent KLAS report on vendor response to the COVID-19 crisis. It was also named Best in KLAS 2021 Awards for Healthcare IoT Security. Founded in 2017, the company has been growing steadily by helping healthcare organisations expand beyond the four walls of the hospital.
03: Irdeto
Irdeto protects platforms and applications for connected health and IoT networks. The veteran company has been operating since 1969, and is headquartered in the Netherlands. Over the years they have carved out a specialism for helping startups build their cybersecurity systems.

02: Imprivata
Healthcare IT security company Imprivata was founded in 2002 by two people who had developed identity management technology while working at Polaroid. It provides secure authentication management solutions to the healthcare sector, including to the UK's National Health Service (NHS). Imprivata is currently the biggest supplier of login solutions to the British health system, used in 70% of NHS trusts.