Top 10 healthcare startups 2018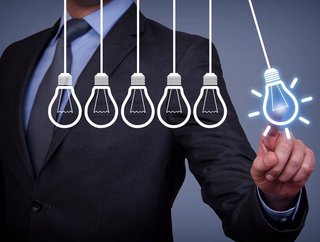 We take a look at the top 10 healthcare startups, originally published on CNBC's Upstart 100 list
We take a look at the top 10 healthcare startups, originally published on CNBC's Upstart 100 list
10. RDMD
Supporting patients and their families gain essential, easy to digest information regarding rare-disease treatments through the use of their personal data, research and development service, RDMD works to accelerate treatments for patients with rare diseases.
Despite the lack of research and funding into rare diseases, patients are committed to contribute to the knowledge of rare diseases. The company therefore undertakes essential clinical research and utilises patient data from various organisations and look to develop essential treatment.
9. Nurx
Supporting women to access birth control safely, startup Nurx is committed to delivering further guidance and support to patients who want to take control of their sexual health. Additionally, the telemedicine company has launched a home lab testing kit for patients seeking PrEP, a medication that further supports HIV negative patients to remain unaffected – the first company to provide this service without visiting a physical health clinic.
The company caters to those who feel unable to physically visit a health practitioner, or those with busy lifestyles with affordable solutions. Providing an in-demand, convenient service, partner physicians provide suitable prescriptions which can be automatically refilled and renewed. The company is HIPAA compliant and is available in close to 20 states and online.
8. Keeps
FDA approved, hair loss company Keeps has seen impressive growth since its inception in 2017, and is now present in 30 states.
Catered specifically for men, co-founder Steven Gutentag witnessed first hand how information readily available regarding hair loss for men was confusing, upsetting and inevitably lead to more questions which needed easy-to-digest answers.
Establishing Keeps, the company partnered with dermatologists to establish a questionnaire for patients, as well as photos where a specialized team will analyse the severity of hair loss. Providing a bespoke action plan to tackle the issue, a committed medical team and personalised plan encompasses FDA approved products and support tools. To ensure utmost discretion, all products are also delivered to a patient's home.
7. HabitNu
Launched in 2014, digital diabetes management programme HabitNu aims to support those who wish to improve their overall health and reduce their risk of developing type 2 diabetes or cardiovascular diseases. The programme is also a partnership initiative with the American Diabetes Association and Advocate Heart Institute.
Encompassing health coaches, the online training programme will further supported by Fitbit activity trackers, which can be earnt by patients.
Additionally, educational and support videos by other individuals in its patient support network can provide further encouragement and guidance. Its programmes can also be accessed via its app and its online forum. Essentially, all progress is collected through the use of data analytics which helps to reduce healthcare insurance costs.
6. Ethos
Life insurance startup Ethos has gained an array of famous investors, such as Downey Ventures, Durant Company and Smith Family Circle, becoming the number one reinsurer and business partner in insurance brokerage globally.
Gaining $11.5mn investment in financing, led by Sequoia Capital, the company operates in close to 50 US states, and delivers tailored, bespoke life insurance plans which are affordable and high quality. The process has been simplified, where customers can sign up in 10 minutes, where it is upfront and transparency throughout. Medical information can be provided without the need for tests or sales involvement due to the use of predictive analytics, where claims are also paid in weeks, not months.
5. DocSynk
Big data platform DocSynk has utilised data analytics, machine learning, artificial intelligence (AI) and chatbots to support healthcare organisations deliver operational excellence through its prediction and prevention capabilities.
See also
Utilised by telemedicine companies and a multitude of healthcare organisations, such as Vector Oncology, Clear Data, Lightbeam Health Solutions and Mitel, the business can identify at-risk patients in under a week, provide essential solutions across the revenue cycle process and enable patients to speak with on-call physicians under its umbrella.
The company has also won GE's healthcare innovation award, where the platform can be accessed through a mobile app, and its analytics engine.
4. Curology
Tapping into the skincare market, each individual has different needs, which cannot be tackled with a 'one size fits all' solution.
Harnessing machine learning capabilities, Curology has answered the call from users who suffer with problematic skin, particularly those who suffer with acne but believe treatment to be unaffordable. Users have to simply answer a number of questions, send some photos and they are provided with a personalised service, tailored to each individual.
The product and services have revolutionised the lives who have sought its services, and remains a firm favourite in the US.
3. Carrot Fertility
In a bid to attract and retain young talent, employers are increasingly looking to support female workers in the process of freezing their eggs, should they choose to do so. Launching Carrot Fertility in 2016, Tammy Sun has looked to transform how individuals plan, deliver and pay for fertility care, having witnessed first-hand the complexity of the process.
Providing bespoke fertility benefit packages, the use of technology has sought to simplify the process for employers and individuals, who can access essential guidance across a range of programmes. The company enables companies to ascertain the right coverage tier, keeping costs affordable through various plans which are on offer, where an app and dashboard helps to manage all financials.
2. Buoy Health
AI health assistant, Buoy Health has become an essential tool for those who want to access their symptoms and gain a quick diagnosis, anytime, anywhere.
Catering to those constantly on the move, the company harnesses the use of algorithms, where patients speak to an AI assistant, which is supported by extensive medical data in order to provide an essential diagnosis where applicable.
Designed to mirror a traditional conversation with a GP, the company has partnered with Circulation Health to support those in need of on-demand transportation upon diagnosis, and with CVS Health's subsidiary, MinuteClinic, which will provide patients with access to convenient, accessible and affordable care at any of MinuteClinic location nationwide.
1. Aira Tech
Combining, wearables technology, augmented reality and AI, startup Aira (Artificial Intelligence and Remote Assistance) Tech has been recognised as the most innovative health startup by CNBC.
The technology removes the need for an assistant for those who are visually impaired with hands free professional agents, granting users with greater independence  
Accessible via mobile app, the technology has supported those in the workplace, in higher education, the public sector and in the home, completely transforming the everyday life of its users