Top 10 Healthcare Startups that are delivering real value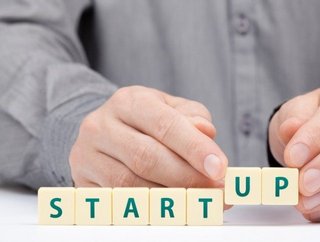 These Health Startups are fundamentally changing the way we understand and utilize our health care making l...
These Health Startups are fundamentally changing the way we understand and utilize our health care making life a little easier.
Healthcare Startups have a positive future thanks to Obamacare, a generation that prefers getting services online, and again a new generation of doctors who are as anxious as their patients to change the model. These aspiring founders have access not only to capital, but also strategic partnerships and mentoring from some of the experienced players in the industry.
Almost to an average Joe, the founders don't come from a healthcare background, which works to the advantage of the industry as they look at healthcare problems with fresh eyes. 
Health startups are dealing with insurance providers, hospitals, and doctors' offices, as well as the large corporations that provide health benefits to their employees. That's where the scope for a technological overhaul is.
"There's a broad transformation within health care that can happen — not where a startup becomes Apple, but where startups work with big health care institutions and providers to transform how they deliver care," says Jonathan Gruber, an MIT economist, former adviser to Barack Obama and Mitt Romney, and director of the health care program at the National Bureau of Economic Research.
1. ZocDoc
Description: Healthcare Booking
Created In 2007, ZocDoc looked to provide the citizens of New York an easy way to make dentist appointments online. Six years later, the Company serves over 60 fields of expertise and is being used by over 4 million patients/month across 1,900+ cities. The Company's website allows you to search by medical specialty, along with your insurance provider and zip code. With one click, all of the doctors in the selected field in your area and insurance network are displayed— and you can instantly book an appointment online. In July this year, the Company's patient bookings went up by 200%.
Last year, ZocDoc introduced its first major product called- ZocDoc Check-In. The feature allows patients to fill out their medical forms online in advance of their visit and saves their information for future visits as well. This capability was the #1 most requested feature to date.
In August 2013, ZocDoc created ZocDoc Health Marketplace Resource – a website providing patients with analysis of the Health Insurance Marketplaces based on the Affordable Care Act, helping them make more informed healthcare choices.
With America's largest real-time database of available appointments, ZocDoc continues to be the leader of this service—even adding an app for your phone. The Company also has a blog that offers information on everything from different medical conditions to healthy lifestyle practices.
2. drchrono
Description: Focusing on iPad Healthcare
Different industry professionals are increasingly using mobile devices to do all their work, and physicians are no exception. The drchrono iPad Patient Care Platform provides additional capabilities to doctors to manage their practices with an iPad, iPhone, Android device, or laptop. The Company's free EHR helps  physicians perform activities such as maintaining electronic medical records using speech-to-text, attaching photos and videos, performing electronic prescribing, billing any U.S. insurance company online, and allowing patients to check in with their tablets. The Over the last year the company has seen exponential growth, going from a small user base of hundreds to more than 15,000 registered healthcare providers and more than 400,000 patients.
3. Simplee
Description: Providing new ways to patients to pay their bills
Describing itself as the Mint.com of healthcare, Simplee helps people reduce and manage their out-of-pocket healthcare costs which, on average, run about $3,600 a year for a family of four. The platform guides you on how much money you've spent on healthcare, the status of your insurance deductible, balance and transactions in your health savings account, and showing errors in your bill (according to sources about 80% of bills contain them.) The company is also working on an insurance plan recommendation engine and a customized medical cost comparison. Since launching in 2011, Simplee has managed over $2B in health expenses and processes millions of payments across thousands of providers each month.

Simplee®PAY, one of the Company's key innovations is a cloud-based platform that engages patients and shifts payments to online/mobile minimizing the need for collection agencies.
Simplee®Wallet, Company's popular consumer service complements Simplee®PAY by enabling patients to manage and pay all their family medical bills in a centralized place.

The Startup received $10M in Series B funding in September this year.
Description: Electronic Medical Records
While some healthcare organizations are installing costly enterprise systems and using Electronic Medical Records (EMR), Practice Fusion's software can be set up in less than five minutes with no downtime or extensive training. Introduced in 2005, this cloud based system is completely free so even the smallest medical practices can use the technology. This makes Practice Fusion the fastest growing EMR community in the U.S. with over 150,000 medical users having access to the health records of 33 million patients.
Description: Next-Generation primary care
The Startup believes in allowing spending more quality time with your doctor and less time in the waiting room. Founded by Dr. Tom X. Lee, the Company' centers are located in San Francisco, D.C. and New York, Providing service seen in hospitality industry, patients are given the time and care not often seen in today's medical offices.
The physicians see, only 16 patients per day—about 9 less than the average doctor, allowing patients more quality time with their doctors. The website allows patients to log in to their personal account to book same-day appointments, view medical records and even refill prescriptions—saving an extra trip to the doctor. The Startup also allows patients to email their doctor directly with questions and even treatment updates.
6. Doximity
Description: Online professional network for verified U.S. physicians
This LinkedIn-like site for doctors lets them consult and collaborate with peers who may have expertise they need to treat difficult cases. The profiles of physicians provide information like training, insurance they accept languages they speak, papers they've written, clinical trials they've conducted and more—all of which is searchable. About 1,000 doctors are joining the network every week and they get paid for being there. Doximity also connects its physicians with market research firms that need expert input on things like new medical devices that are in development. The Doctors present on Doximity can get paid $250-$500 an hour to hand over their opinions on such matters. As of August 2013, Doximity had over 200,000 active physician members since its launch in March 2011.
7. Sharecare
Description: Social Network for Health & Wellness
Taking advantage of the educational power of the Internet, Dr. Mehmet Oz and Jeff Arnold created Sharecare—an interactive Q&A platform that allows people to ask, learn and act upon questions of health and wellness.
Renowned physicians, leading medical professionals and MDs offer the most current treatment solutions, nutrition information and much more. Business brands answer questions about their products, so users can make an informed decision about their well-being.
Sharecare also has an A-Z reference library for many medical topics. Simply type in a question and get instant answers from top medical professionals around the world. Launched in 2010 and based in Atlanta, GA, Sharecare was created in partnership with Harpo Studios, HSW International, Sony Pictures Television, and Discovery Communications.
Description: Wearable, smart bionic devices
This ultra-high-tech startup is striving to deploy latest engineering to overcome current physical limitations and augment human mobility. Originally Berkeley Bionics, Ekso Bionics was founded in Berkeley, California in 2005. The Company makes robotic exoskeletons that allow paralyzed people to walk. CEO Eythor Bender has high hopes for the future of this product. "We're starting with soldiers and paralyzed people because their needs are great and the opportunity for funding is better. But you can imagine exoskeletons for workers using tools too heavy to hold for more than a few minutes. And a consumer version for people who want to run a marathon or climb Mount Kilimanjaro," Bender told Fast Company.
9. OvaScience
Description: A Privately-held Fertility Company
Launched in 2011, OvaScience was co-founded by several Ph.Ds. from the Boston-based healthcare VC fund Longwood Fund and Harvard Medical School. The Startup's patented technology helps in increasing the success rate of in vitro fertilization and improving the quality of eggs with the help of a woman's own cellular energy.  In the U.S. infertility affects more than 7.3 million women or one in eight couples of childbearing age. The company has assembled a world-class team of leading reproductive endocrinologists, embryologists, scientists and advisers to provide IVF service to patients.
10. Fitocracy
Description: Social network for fitness
Whether you dread exercise or you're an advanced athlete, Fitocracy can take you to your next level of fitness.
Built by video game addicts, Fitocracy's conception idea is an inspiration. Co-founder Dick Talens and co-founder Brian Wang are former out-of-shape nerds turned bodybuilders who thought of turning fitness into a game. Thus the birth of Fitocracy.  Their story has garnered a huge fan-following from early Fitocracy users.
The social network lets you plan your workouts and compete with others. It also rewards you for with points as well as analyzes your progress and makes suggestions on how you can improve. Even though the company hasn't spent a dime on marketing; it now has more than 250,000 users who have logged more than two million workouts since its inception in 2010. Fitocracy has a mobile app for both iOS and Android.