Top 10 Healthcare Websites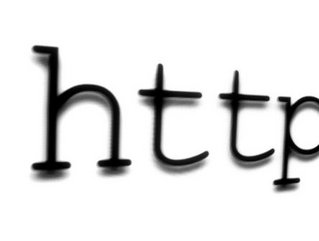 1. National Institutes of Health (www.nih.gov) The National Institutes o...
1. National Institutes of Health (www.nih.gov)
The National Institutes of Health (NIH) is the largest source of medical research funding in the world and to compliment its operations it boasts one of the internet's most popular healthcare websites.
Estimates suggest nih.gov receives on average a staggering 20 million unique visitors every month, with over 40 percent of those visits coming from the US. According to Alexa and its three-month traffic rankings, the popularity of the NIH website is ranked as #161 in the US and #354 on a global scale. Alexa data also reveals that visitors typically stay on the site for about four minutes.
The website features a range of content, from everyday health information to details of its grants and funding and training and research programmes. It's health information is mainly categorised by age groups gender; Child & Teen Health, Men's Health, Women's Health, Minority Health and Seniors' Health.
2. KidsHealth (kidshealth.org)
When you search for this website in Google, the phrase used to describe KidsHealth is "the web's most visited site about children's health." It has four different areas to it; advice for parents, homework help for children, advice for teenagers and teaching aids for educators.  According to the site, on a typical weekday it gets 700,000 hits.
3. WedMD (www.webmd.com / www.boots.webmd.com)
Another hugely popular pair of websites, WebMD is estimated to receive over 19 million unique visitors each month. Although 70 percent of users are based in America, the organisation teamed up with high-street chain of chemists Boots to offer UK-specific, GP reviewed health information via the BootsWebMD website.
4. Drugs.com (www.drugs.com)
"Drugs.com is the most popular, comprehensive and up-to-date source of drug information online," the website proudly declares. The independent portal presents information and data on 24,000 prescription medications and serves both healthcare professionals and consumers. On average it is estimated to receive six million unique visitors a month.
5. Yahoo! Health (health.yahoo.net)
Yahoo! Health is rumoured to receive over 21 million views a month, attracting visitors with its wide variety of content and health advice. The main features include a symptom checker, a 'Find a Doctor' tool and BMI calculator and the website also presents the latest news, articles and expert opinion.
6. WeightWatchers (www.weightwatchers.com)
As one of the most popular commercial diet plans around the world, it is no surprise that the Weight Watchers website has made an appearance in this list. According to web information company Alexa, users spend an average of eight minutes on the site with each visit and, unsurprisingly, it is most popular with women.
7. NHS Direct (www.nhsdirect.nhs.uk)
NHS Direct is the 24/7 advice service of the UK's National Health Service. On an annual level, five million calls are made to the NHS Direct phone line while its website receives over 18 million visits. One of its premier services is the online self-assessment service, which utilises InferMed's Arezzo clinical decision support technology.
8. NetDoctor (www.netdoctor.co.uk)
NetDoctor is reportedly the UK's leading independent health website, which aims to "break down the medical language barrier" between doctors and patients. The content of the website is written and edited by over 250 doctors and medical professionals from across Europe and they also respond to visitor's health concerns and worries.
9. MayoClinic (www.mayoclinic.com)
MayoClinic is one of the largest not-for-profit medical centres in the world. As well as offering first-class patient care, the organisation's fully comprehensive website enjoys approximately seven million visits a month. The site features advice regarding wellbeing, information on its services and details of its current education and research programmes.
10. Men's Health (www.menshealth.com)
Men's Health is the largest magazine brand in the world, boasting 44 different editions. The publication's accompanying website attracts 38 million page views a month and 55 percent of visitors are from the US. Its content includes articles on features on all aspects of men's wellbeing, from health, fitness and nutrition to sex, grooming and fashion.
The Healthcare Global magazine is now available on the iPad. Click here to download it.