Top 10 Pharma CEOs In The World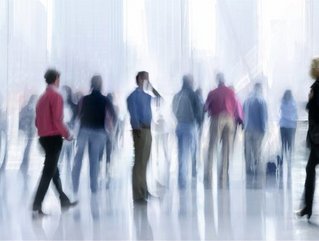 The Top 10 CEOs In The Pharmaceutical Industry >>> #1. Ian Read, Pfizer
The Top 10 CEOs In The Pharmaceutical Industry >>>
#1. Ian Read, Pfizer
Ian Read began his career with Pfizer in 1978 as an operational auditor. He worked in Latin America through 1995 holding positions ranging from CFO of Pfizer Mexico (Pfizer's largest subsidiary in Latin America) to country manager of Brazil. In 1996, he was appointed president of the Pfizer International Pharmaceuticals Group, Latin America / Canada. He assumed the position of Executive Vice President - Europe/Canada in May 2000, added the responsibilities for Africa /Middle East region as of January 2004 and responsibilities for Latin America in March 2006. He was named Vice President of Pfizer in 2001 and promoted to President of Worldwide Pharmaceutical Operations in 2006. In 2010, he became the Chief Executive of Pfizer.
#2. Joseph Jimenez, Novartis
Jimenez earned a bachelor's degree from Stanford University in 1982, and an MBA from University of California, Berkeley in 1984. Jimenez began his career at Clorox before joining ConAgra Foods. He worked at H. J. Heinz Company from 2002 to 2006, and at AstraZeneca from 2002 to 2007. He has also worked for Blackstone Group. Jimenez joined Novartis in 2007, and was named CEO in 2010 by his predecessor and Chairman Daniel Vasella.
#3. Christopher Viehbacher, Sanofi
After beginning his career at PriceWaterhouseCoopers, between 1988-2008 he acquired broad international experience in Europe, in the United States and in Canada with the GlaxoSmithKline (GSK) company. In his last position, Chris Viehbacher was President, Pharmaceutical Operations North America, a member of the board and Co-Chairman of the Portfolio Management Board. As from December 1, 2008, Chris Viehbacher is a sanofi-aventis board member, CEO and a member of the Strategy Committee.
#4. Kenneth Frazier, Merck
Kenneth Carleton Frazieris the first African American to serve as the CEO of a pharmaceutical company. Frazier, graduated from Pennsylvania State University in 1975 with a BA in Political Science, and attended Harvard Law School. Frazier joined Merck in 1992, and became general counsel of the company in 2006. From 2007 to 2010, he served as executive vice president and president of the company's global human health unit. In 2010, he became Merck's president and on January 1, 2011 it's CEO.
#5. Andrew Witty, GlaxoSmithKline
Witty joined GSK UK in 1985 as a management trainee. He held various positions in the UK, including Director of Pharmacy & Distribution in Glaxo Pharmaceuticals UK, Director of Business Development of Biocompatibles Limited and International Product Manager of Glaxo Holdings PLC. He served as Managing Director of Glaxo South Africa and Area Director of South and East Africa.
He served as a Vice President and General Manager of Marketing of Glaxo Wellcome Inc., a subsidiary of GlaxoSmithKline with responsibility for strategy development, marketing execution and new product positioning. He was appointed President, Pharmaceuticals Europe of GlaxoSmithKline in January 2003and succeeded Dr Jean-Pierre Garnier as CEO following his retirement in May 2008.
#6. Pascal Soriot, AstraZeneca
Pascal Claude Roland Soriot is the Chief Executive of the Anglo-Swedish pharmaceutical multinational company AstraZeneca, and has been since October 2012. He studied Veterinary Medicine at university and later studied at HEC Paris. In April 1986, he joined Roussel Uclaf (formerly France's second largest pharmaceutical company, until bought by Hoechst AG in 1997). In 1996 he became General Manager of Hoechst Marion Roussel in Australia, moving to Tokyo in April 1997
In 2000 he moved to Aventis in America, becoming Chief Operating Officer of Aventis USA in 2002, which became Sanofi Aventis USA in 2004. He joined Roche in 2006. From April 2009 to 2010 he was Chief Executive of the Roche subsidiary Genentech. He rejoined Roche Pharma AG in 2010 as Chief Operating Officer.
On 28 August 2012 he was named as the new Chief Executive of AstraZeneca.
#7. Alex Gorsky, Johnson and Johnson
Alex Gorsky has been the Chief Executive Officer of Johnson & Johnson since April 26, 2012.
Before the appointment to CEO, Gorsky was the worldwide chairman of the medical devices and diagnostics group at Johnson & Johnson, serving in that role since September 2009. Prior to that, Gorsky served as the worldwide chairman of the surgical care group at Johnson & Johnson and as the chairman of the company's pharmaceutical business in Europe, the Middle East and Africa.
#8. John Lechleiter, Eli Lilly & Co
John Lechleiter, has served as president and chief executive officer of Eli Lilly and Company since April 1, 2008. He became chairman of the board of directors on January 1, 2009. Lechleiter joined Lilly in 1979 as a senior organic chemist in process research and development and became head of that department in 1982. In 1984, he began serving as director of pharmaceutical product development for the Lilly Research Centre Limited in Windlesham, England.
In 1988, he became director of development projects management, and in 1991, Lechleiter was named executive director of pharmaceutical product development, and he became vice president in 1993. He was appointed vice president of regulatory affairs in 1994, was named vice president for development and regulatory affairs in 1996, and became senior vice president of pharmaceutical products in 1998.
In 2001, Lechleiter was appointed executive vice president for pharmaceutical products and corporate development. In 2004, he became Lilly's executive vice president for pharmaceutical operations. And in 2005, he was named president and chief operating officer and joined the board of directors.
#9. Miles White, Abbot Laboratories
White holds two degrees from Stanford University, a bachelor's degree in mechanical engineering and an MBA. White joined Abbott in 1984, serving there in management positions including senior vice president of diagnostic operations and executive vice president. He was elected to the board of directors in April 1998, to chief executive officer in January 1999, and to chairman of the board in April 1999.
#10. Lamberto Andreotti, Bristol-Myers Squibb
Andreotti graduated from Sapienza University of Rome with a degree in engineering and he holds a Master of Science degree from Massachusetts Institute of Technology.
He worked for many pharmaceutical companies, including Farmitalia Carlo Erba, KABI Pharmacia and Pharmacia & Upjohn. In 1998, he joined Bristol-Myers Squibb.He was elected to the Board of Directors in March 2009 and became CEO on May 4, 2010.