Apollo Hospitals opens a new geriatric clinic as a result of India's ageing population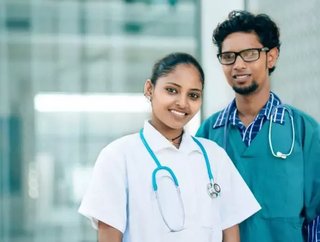 Apollo Hospitals have created new patient facilities dedicated to its growing elderly population, it has recently been reported. Since its inception in...
Apollo Hospitals have created new patient facilities dedicated to its growing elderly population, it has recently been reported.
Since its inception in the early 1980s, Apollo has emerged as one of the most well-respected healthcare providers within India.
Encompassing 70 hospitals, 100 clinics and 2400 pharmacies across 140 countries, Apollo Hospitals provides in order to provide swift diagnostics and personalised care plans tailored to each individual.
To this effect, India's dense population has seen the need for increased health services, especially for its elderly population. Care services are limited but in high demand, whilst the number of health professionals specialising in geriatric care remains scarce, with a shortage of doctors and medical professionals in both India's public and private healthcare systems.
The new clinics will ultimately benefit a large chunk of India's population, where the integrated healthcare provider aims to open up a further five clinics to support this growing need, and embed these services in over 60 hospitals in India long-term. Additionally, to support its increased revenues, it is looking to acquire a number of smaller hospitals, following on from gaining a stake in Assam Hospitals last year.
"Geriatric clinic will provide comprehensive care, addressing patients medical, psychological and rehabilitative needs, said Vasanth Kumar, a Geriatric Consultant at The Hospital Group. "Besides focusing on treating the elderly will majorly lay thrust on preventive care even before they have a problem."
Their aggressive expansion plans will see Apollo Hospitals look towards further Indian cities, such as Delhi, Mumbai and Bengaluru. The clinics will encompass four zones – emergency and home care, out-patient and in-patient care, and provide personalised services, such as tailored care plans, areas for patients to improve their quality of life, besides the use of medication and various other essential assessments.
Related stories
Treatments will also be extensive, covering areas such as memory loss, fractures from falls, medicine management and many more. There will consequently be a significant employment drive for medical staff throughout India whilst Apollo Hospitals works on growing its technologies to support patient health.
Last month, Ms Shobana Kamineni, Executive Vice Chairperson of Apollo Hospitals said: "Apollo is the first healthcare organisation to realise that it couldn't standardise multiple hospitals and patient services without the use of new technology.
Embedding technology innovation and bench to bedside research into Apollo's ecosystem is of paramount importance. These are cornerstones of a consistently evolving patient centric healthcare system".
Mr Seemant Jauhari, CEO of Apollo Research & Innovations (ARI),  also commented that "it's about staying more aware about one`s health and staying healthy" and "if someone is highly predisposed to cardiovascular disease and their clinical assessment is on the borderline, our physicians can proactively monitor a patient`s lipid profile, for example."
New clinics
Apollo Hospitals constantly looks at ways in which to improve its service delivery and cater towards growing patient demands. Not only has the provider looked at developing new geriatric clinics, but has also recently overhauled its cardiology specialist areas through the launch of a new Centre of Excellence for condition Chronic Total Occlusion (CTO).
The use of organ transplantation has also become a key focus for Apollo Hospitals. Becoming renowned in India, its transplant program has been running for over twenty years, and is constantly revised in line with new guidelines, standards, procedures and innovative technologies bought to the table. It's liver transplant program is one of the most well renowned and successfully areas of expertise globally.