App launches to support people with age-related eye disease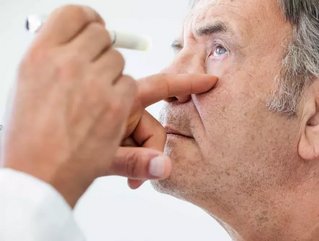 Novartis and smartpatient have created an educational health app to encourage patients to stick to treatments...
Pharmaceutical company Novartis and digital therapeutics company smartpatient have launched an educational app to support people with wet macular degeneration (AMD), a chronic eye condition that can lead to blindness. 
Wet AMD is one of two types of age-related macular degeneration: dry and wet. Dry macular degeneration is more common and less severe, whereas the wet type always begins as the dry type and can progress rapidly leading to severe vision loss. 
It's usually caused by abnormal blood vessels that leak into the macula , which is the the part of the retina responsible for central vision. 
Early detection and treatment adherence of wet AMD may help reduce vision loss and. 
Novartis experts and smartpatient's team of behavioral scientists and UX designers have co-created 'See What's Next', a section of the MyTherapy app that provides tailored content and appointment management tools for patients with wet AMD. Its key aim is to help people stay on track with their treatment.
'See What's Next' is free of charge and available through ophthalmologists. It works for any patient or caregiver living with wet AMD, independent of the particular treatment that they may be on. 
The MyTherapy app is a disease management platform where users receive personalised support for a number of health conditions, as well as help to establish healthy eating habits. 
"Non-adherence is a challenge in most health conditions, but in few are consequences as direct and severe as in wet AMD" says Sebastian Gaede, CEO of smartpatient. "I was truly impressed seeing Novartis and us working as one team, with every single team member highly motivated by our shared goal of supporting patients in avoiding complications and reducing the risk of vision loss."
It has launched in Spain and Italy so far, and will be available in further markets in the near future.