Best US Children's Hospital rankings have been revealed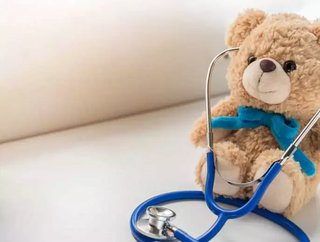 Running for over 10 years, US News' Best Children's Hospitals rankingsfor 2018-2019 have been announced. The rankings are the only comprehensive sourc...
Running for over 10 years, US News' Best Children's Hospitals rankings for 2018-2019 have been announced. The rankings are the only comprehensive source of quality-related information on US paediatric centres across the US, with 86 hospitals ranked among the top 50 in at least one specialty.
We take a look at the top five.
5. Children's National Medical Center, Washington, D.C.
In fifth place, The Children's National Medical Center in Washington, D.C has been nationally ranked in 10 paediatric specialties.
A children's general facility and teaching hospital, it is known for its operational excellence in clinical care, driving positive patient outcomes. Its clinically integrated paediatric health network has also sought to enable community providers to deliver higher quality care by strengthening connections between primary and specialty care experts.
4. Texas Children's Hospital, Houston
One of the first hospitals in the US to treat paediatric respiratory failure with home mechanical ventilation, Texas Children's Hospital has become home to a number of medical breakthroughs and has undergone a significant expansion.
World renowned for its focus on paediatric and women's health, with the launch of the Texas Children's Pavilion for Women, as well as a obstetrics and gynaecology facility, the hospital also houses one of the largest paediatric lung transplant programmes worldwide. It is one of only two institutions globally to perform an average of 10 paediatric lung transplants each year.
Its Jan and Dan Duncan Neurological Research Institute remains dedicated to researching and developing treatment for childhood neurological diseases and became the first to harness real-time MRI-guided thermal imaging and laser technology to destroy lesions in the brain that cause epilepsy and uncontrollable seizures in young children.
"Each year, our Texas Children's team exhibits incredible strength and kindness, as well as passion, caring for the inspirational children and families we serve. I believe this is one reason why we continue to maintain the respect and reputation as one of the best hospitals in the nation, and the destination for paediatric care in Texas," said Mark A. Wallace, President and CEO of Texas Children's.
3. Children's Hospital of Philadelphia
One of the oldest hospitals in the US, Children's Hospital of Philadelphia (CHOP) has expanded to cater to the increased demands, and is set to undergo further growth with the development of its King of Prussia Campus.
Establishing the CHOP Research Institute, as well as its paediatric rehabilitation centre, Children's Seashore House, the organisation has also launched the largest paediatric healthcare network in the US, the CHOP Care Network.
See also
Specialising in cardiac, genetics, cancer, foetal surgery, neonatology and automobile safety, the non-profit organisation was responsible for providing the first formal medical training for paediatric professionals and paediatric emergency medicine in the US, and was home to the first neonatal surgical and paediatric intensive care units in the US.
Additionally, it was the first hospital to discover the cause of infectious mononucleosis, and provide the first vaccines for mumps, whooping cough, influenza and rotavirus
2. Cincinnati Children's Hospital Medical Center
Ranked in all 10 subspecialties, from cancer, neurology and neurosurgery, to cardiology and heart surgery, Cincinnati Children's Hospital Medical Center has now taken the second spot for the first time.
Established in 1883, the paediatric hospital delivers comprehensive clinical services, as well as exceptional education and training through an affiliation with the University of Cincinnati College of Medicine.
Since its establishment over a century ago, the organisation has been responsible for a number of medical breakthroughs. From developing a method to preserve and transport blood to serve those wounded on the battlefield in WWII, to the development of the oral polio vaccine.
Additionally, individuals at the hospital created the first functional heart-lung machine, leading to the establishment of open heart surgery, and much more.
Retaining its position as the top paediatric hospital in the US, Boston Children's Hospital is one of the largest paediatric hospitals, with approximately 25,000 inpatient admissions each year
"Boston Children's Hospital has been named the #1 children's hospital in the nation by U.S. News and World Report for the fifth year in a row!" said Sandra L. Fenwick, President and CEO at Boston Children' Hospital.
"On behalf of every member of our Boston Children's team, thank you for inspiring us to be bolder, dream bigger, and make the impossible possible for our patients and families."
Housing over 200 specialised clinical programmes, the organisation provides family-centered care, performing over 26,500 surgical procedures and 214,000 radiological examinations, last year.
Housing Brain, Orthopaedic, Paediatric, Paediatric Transplant and Heart Centres (of which was ranked #1 in the rankings), the organisation delivers the highest quality health care, delivering clinical excellence and promoting innovation through its research enterprise.
Additionally, it is home to one of the largest paediatric endocrinology programmes and paediatric pulmonary services in the country.  The study ranked its paediatric Urology Department as #1 in the US.