Cigna to acquire Express Scripts in a bumper $67bn deal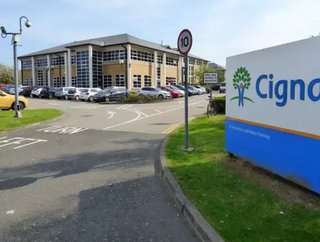 The significant deal between CVS Health and Aetna last year made waves within the healthcare industry, highlighting a move towards healthcare providers...
The significant deal between CVS Health and Aetna last year made waves within the healthcare industry, highlighting a move towards healthcare providers and payers working together to provide exceptional patient care.
It has now been announced that Cigna Corporation is set to acquire Express Scripts in a $67bn deal. The cash and stock transaction will also include $15bn in Express Scripts debt.
The deal signals an increased need for healthcare providers to reduce escalating healthcare costs, rising competition from new, strong competitors such as Apple, Amazon, JP Morgan and Berkshire Hathaway, on top of an uncertain climate with the ongoing changes to the US Affordable Care Act.  
"Cigna's acquisition of Express Scripts brings together two complementary customer-centric services companies, well-positioned to drive greater quality and affordability for customers," explained David M. Cordani, President and Chief Executive Officer of Cigna.
"This combination accelerates Cigna's enterprise mission of improving the health, well-being and sense of security of those we serve, and in turn, expanding the breadth of services for our customers, partners, clients, health plans and communities.
Together, we will create an expanded portfolio of health services, delivering greater consumer choice, closer alignment between the customer and health care provider, and more personalised value. This combination will create significant benefits to society and differentiated shareholder value."
Upon closing of the transaction, Cigna shareholders will own approximately 64% of the combined company and Express Scripts shareholders will own approximately 36%.
"We believe this transaction delivers attractive value to the Express Scripts shareholders" noted Tim Wentworth, President and Chief Executive Officer of Express Scripts.
Regarding the combination of Cigna and Express Scripts, he added: "Together, our two organisations will help make the healthiest choices the easiest choices, putting health and pharmacy services within reach of everyone we serve.
See also
"Adding our company's leadership in pharmacy and medical benefit management, technology-powered clinical solutions, and specialised patient care model to Cigna's track record of delivering value through innovation, we are positioned to transform healthcare.
"We will continue to have a distinct focus at Express Scripts and eviCore on partnering with health plans, and together, build tailored solutions for health plans and their members. Importantly, this agreement is a testament to the work of our team and their resolute focus on providing the best care to patients, and the most value to clients."
Express Scripts' acquisition of eviCore in 2017 has led the company to develop a new range of solutions and provide a greater client reach.
"By further strengthening our independent model and creating numerous opportunities for growth, the acquisition of EviCore will deliver value for our clients, patients, providers, and shareholders," commented Tim Wentworth, President and CEO of Express Scripts. "
However, by enabling a greater coordinated approach to each individual's health care journey, positive patient outcomes are set to be achieved through the use of actionable insights and predictive analytics in the new bumper deal. This on top of adopting evidence-based care and deliver industry-led innovation.
At closing, the combined company will make an incremental investment of $200 million in its charitable foundation, to support the communities in which it operates, and with the continued focus on improving societal health.
Nonetheless, the deal is sure to raise eyebrows, and not just for such a high price. A number of mergers have been blocked by a judge so the healthcare is not harmed with regards to competition. Cigna was previously unable to merge with Anthem, and Aetna was blocked from merging with Humana in 2017, which could raise a number of questions surrounding this potential deal.
Cigna also recently acquired software-as-a-service (SaaS) provider Brighter Inc for an undisclosed amount, where it aims to remain one of the fastest growing healthcare companies. It was named as one of the frontrunners in Deloitte's 2017 Technology Fast 500 List.
 "The acquisition of Brighter accelerates our progress towards these priorities and in establishing us as the leader in the digital transformation of our industry," commented David M. Cordani, President and Chief Executive Officer at Cigna.
The establishment of new end-to-end digital solutions will see patients become further supported, as provide future incentives for patients in the reduction in rising healthcare costs.