Geisinger launches virtual care model for chronic disease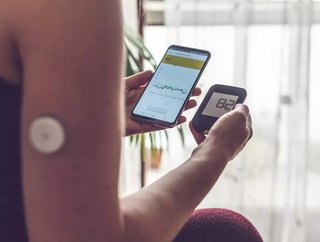 Geisinger and Noteworth are launching a new virtual care platform to help patients manage chronic conditions
US healthcare provider Geisinger Health System has launched a new virtual care delivery model for patients with chronic diseases, labelled the first platform of its kind to combine remote patient monitoring, artificial intelligence and data analysis tools to improve patient outcomes.
ConnectedCare365 is powered by digital healthcare startup Noteworth. It is accessed via a mobile app, enabling patients to self-monitor conditions including diabetes, heart failure and hypertension. 
The app measures weight, blood pressure, glucose and other metrics, and analyses this data along with information from the patient's electronic health record (EHR). The platform communicates directly with the patient's care team, allowing clinicians to triage and prioritise care for high-risk patients,  preventing unnecessary emergency room visits and hospitalisations. 
Patients and their families can also communicate with healthcare staff via the app's direct messaging service. 
"What is unique about Noteworth is that we are not an RPM solution" explains Justin Williams, Noteworth's CEO and Co-Founder. "We are the only fully integrated platform that brings the features of RPM, telemedicine, case management and virtual care delivery. We are the first solution that brings together this full experience to both the care providers and patients. It's the integration of this tooling and the comprehensive workflow that makes all the difference."
A model for integrated healthcare
Geisinger serves over 3 million patients in 45 counties located across Pennsylvania and New Jersey. Over the years it has acquired a reputation for its integrated approach, reducing hospital readmissions and delivering high quality care at a low cost, with former US President Barack Obama even citing Geisinger as a possible model for national healthcare reform. 
The provider plans to collaborate with Noteworth to tackle other long term conditions such as post-stroke care, chronic obstructive pulmonary disease (COPD), behavioural health, COVID-19, and substance use disorders, as well as using the app to help provide care after a patient is discharged from hospital. Noteworth will provide technical and consultative assistance, supporting Geisinger's goals to improve health outcomes and increase patient engagement while lowering costs. 
"This is a fundamentally different approach to chronic disease management," Karen Murphy, RN, Ph.D., chief innovation officer and founding director of Geisinger's Steele Institute for Health Innovation said. 
"Using predictive analytics, as well as real-time analysis of clinical and patient-generated data, ConnectedCare365 will help our patients achieve their health goals and better manage chronic conditions. Our partnership with Noteworth strengthens our ongoing commitment to making better health easier by developing digital solutions to provide better care to our patients and ultimately drive down healthcare costs."