Hitch Health and Lyft lead a 27% reduction in missed medical appointments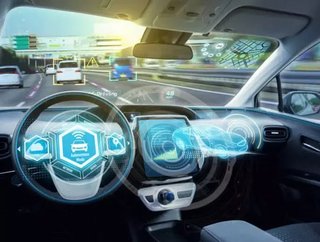 Focused on delivering health solutions that remove barriers for all patients – regardless of economic or social circumstances, Hitch Health has sought...
Focused on delivering health solutions that remove barriers for all patients – regardless of economic or social circumstances, Hitch Health has sought to improve patient health, alongside Lyft, the fastest growing ride-hailing company in the US.
Hitch Health has now released the results of a year-long non-emergency medical transportation pilot programme, demonstrating a significant decline in patient no-shows and increased revenue at the Hennepin Healthcare internal medicine clinic, which is the first to employ the transportation technology solution.
The pilot programme, situated in in downtown Minneapolis, employed Hitch Health's proprietary, automated technology to offer Lyft rides via SMS text to patients-in-need who had previously missed medical appointments.
"We think this kind of technology integration is going to be a critical path for being successful in terms of breaking down those barriers for access to transportation for the patient community," Lyft's Chief Business Officer David Baga previously informed CNBC.
Today, 3.6mn Americans have transportation issues that prevent them from getting to or from a doctor's appointment, and 25% of lower-income patients have missed or rescheduled appointments due to lack of transportation.
Nationally, 25% of patients who do not show up for a clinic or doctor's office appointment noted transportation as the reason.
Through the pilot, the company have provided a 27% reduction of the clinic no-show rate – from 31% to 22.5%. This has therefore unlocked an estimated increase in medicine clinic revenue to $270,000, with a 297% return on investment.
If a patient misses an appointment, it can cost the clinic up to $100 and the health system up to $150bn each year. When a patient accepts a ride from Hitch Health - Lyft to/from the appointment, the clinic typically pays less than $15 each way – netting more than $70 - a win for the clinic and the patient.
"Hitch Health provides a remarkable ROI for clinics and healthcare systems," stated Hitch Health co-founder Susan Jepson. "Even more important than the ROI is the immediate upstream shift of care from emergency rooms to ambulatory clinics.
See also
"Hitch Health is focused on shifting medical care to health care. Ultimately, these results demonstrate the far-reaching implications Hitch Health can have on communities nationwide."
 "Earlier this year Lyft made a commitment to reduce the healthcare transportation gap by 50% by 2020," commented Gyre Renwick, Vice President of Lyft Business.
Lyft Business also offers travel, commute, event, and courtesy ride solutions to reduce costs, save time, and streamline customer transportation.
"We're excited by these early pilot results, which demonstrate that strategic partnerships in healthcare can have a significant impact on patients' lives. We are looking forward to reaching even more people across the country with Hitch Health to ensure transportation is no longer a barrier to accessing healthcare."
At present, Hitch Health is the only non-emergency healthcare transportation company utilising this proprietary technology to securely connect to healthcare providers' electronic health records to identify patients who may benefit from a free, convenient ride to and from a clinic, hospital or doctor's office.
The software's flexibility allows health systems to customise ride offers through filters. Ride offers are generated through an SMS text and matched with appointments, so patients and clinical staff do not need to schedule rides to and from their own home.
Additionally, the findings have also shown that patients favour the service, ranking the experience over 9/10 in relation to customer satisfaction.
"We worked with patients to develop this service, which is why it is has proven to be more effective than other non-emergency medical transportation options out there," noted Jepson.
 "It is fully automated and seamless for the patient and the clinic – there are no phone calls to make or passes to keep track of – making it simple to understand and easy to use."
Hitch Health's proprietary, patent pending technology has provided more than 10,000 rides at Hennepin Healthcare, whilst the Hitch Health – Lyft programme is live nationally.