How cloud technology is powering analytics in healthcare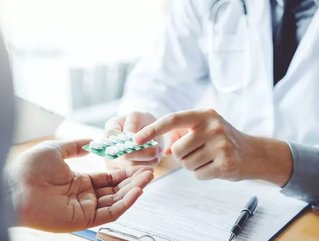 Tech consultants Trianz explain how cloud technology can be used to build successful healthcare business strategies...
As well as providing IT departments with an easy way to manage their IT infrastructure, cloud services provide innovative new opportunities for sales, marketing, legal, and essentially every other corporate branch of business.  
In one case study, we were asked to gather key actionable information for an emerging pharmaceutical company. We created an integrated reporting system in the cloud that offered the client the data they needed to achieve objectives in the following areas:
 ⦁ Field Activity. Data gathered from Salesforce CRM is available on the cloud. Using this data, we were able to paint a clear picture of the type of prescribing activity that was taking place throughout the relevant healthcare markets. 
⦁ Sales Data. Real-time sales data was incorporated into this system so that decisions could be made based on current market activity. In addition, historical data could be analyzed by advanced systems to help the company predict future changes. 
⦁ Competitor Trends. We incorporated business intelligence into the system so this data would be easily accessible for the client. 
⦁ Planning for the Future. Accurate data analytics enables effective long-term business strategies. In this example, how particular prescriptions were trending, allowing the organisation to make budgeting decisions for future research, marketing, and sales.
Collecting information from multiple points and then storing it in one location makes it easier and more effective to use that data effectively. The data used for this project was assembled from many different sources. As this pharmaceutical company continues to grow and advance, we will be able to incorporate new data sources into their existing system so that their ability to make decisions and improve their competitive position can evolve over time. 
 Raw data is valuable but it can be extremely time-consuming and difficult for companies to manually work through. Teams are tasked with cross-referencing data from multiple sources to create meaningful findings that inform decisions. With the power of cloud analytics, however, all data can be available in one place and automatically analysed by advanced computer systems. 
 For this engagement, we set up infrastructure using Microsoft Azure, which included a complete network with virtual machines, storage systems, data backup and recovery, and much more. We then made this data more accessible using cloud-based SQL servers. Finally, the Power BI from Microsoft was used to analyze the data and generate actionable reports for the company to use. 
 When done, leadership teams had the insights they needed to make effective decisions. Sales teams were given mobile dashboards so they could see physicians' prescribing trends, as well as other valuable information on the go. Not surprisingly, having this type of information allowed the sales group to make smarter decisions and grow in popularity.