Indiana research institute receives $33mn grant to improve health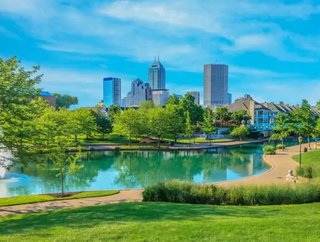 Indiana consistently lands near the bottom of the nation's health ranking lists, but his is all set to change. A state-wide network of researchers and...
Indiana consistently lands near the bottom of the nation's health ranking lists, but his is all set to change.
A state-wide network of researchers and staff at Indiana University, Purdue University and the University of Notre Dame have sought to work together and seek the support of Indiana residents to drive this transformation.
"This NIH grant in excess of $33mn to the Indiana Clinical and Translational Sciences Institute is an outstanding achievement, demonstrating Indiana University's commitment to research excellence and service to our community," noted IU President Michael A. McRobbie.
"IU researchers, as part of this multi-campus and multi-institutional effort, are collaborating to solve some of our state's most critical health challenges. Together, we are striving to make Indiana one of the nation's healthiest states."
Indiana's preeminent research universities are collaborating through the Indiana Clinical and Translational Sciences Institute (CTSI), which has recently been awarded more than $33mn in renewed National Institutes of Health (NIH) funding for the next five years. The institute was founded in 2008 by Anantha Shekhar, MD, PhD, Indiana CTSI Director and IU Associate Vice President of Research and University Clinical Affairs.
"We are thrilled to receive this continued support from the NIH," said Dr. Shekhar, who is also executive associate dean for research affairs at IU School of Medicine. "It enables us to continue improving health for people living in Indiana, to recruit more researchers and seed innovations in the state, and to speed the movement of discoveries across the universities' labs to solutions benefiting people living in Indiana."
Dr Carmel Egan, PhD, Indiana CTSI chief operating officer, added: "The Indiana CTSI was founded in 2008 to improve health and the economy of Indiana and beyond through building translational research programmes.
"The institute used its first multimillion dollar award from the NIH to build research infrastructure, recruit talent and identify the state's greatest health challenges. The CTSI's second grant award built bridges and collaborations and initiated research projects. Now, we are seeing the outcomes of that effort and improvements in health are being made, with more to come."
See also
Some of the progress researchers have made through the Indiana CTSI in recent years includes alerting state and local lawmakers to dangerous lead levels in South Bend and creating lead test kits as the first line of prevention against lead exposure. Researchers are also reducing risk factors for infant mortality in Central Indiana by lowering rates of depression and anxiety by 20% and improving nutrition intake, with a reported 24% fewer meals skipped per week.
"The Indiana CTSI is an incredible asset to the State of Indiana. This programme is one of the best of its kind in the country and enables our research universities and private companies to collaborate, speed clinical translation and have more impact," observed Jay L. Hess, MD, PhD, MHSA, Vice President for University Clinical Affairs at IU and Dean of the IU School of Medicine.
"This new grant and the programmes it makes possible will not only benefit our researchers, but will ultimately improve health for countless Hoosiers across the state."
"There is no better time than now to be living in Indiana from a health perspective," reflected Dr. Shekhar.
"Our vision is of an Indiana that is one of the nation's healthiest states, and in order to achieve that goal, we need community participation in all phases of research--from the basic science that happens in the laboratory to the clinical care provided to patients--to help shed new light on the best ways to prevent, treat and manage health issues in our state."
The Indiana CTSI has also launched a new initiative called "All IN for Health," which aims to sign up at least 100,000 Indiana residents to its health research volunteer registry over the next three years. So far, the initiative has recruited more than 6,000 people.
"Until we clearly understand the full picture of health--including individual motivations--for a diverse population of our state's residents, we won't be able to come up with more successful solutions that will last," explained Programme Director, Tiffany Campbell.
The new grant is the Indiana CTSI's third, five-year Clinical and Translational Science Award (CTSA) from the NIH's National Center for Advancing Translational Sciences. The CTSA Programme, which includes a nationwide network of more than 50 academic medical centres, aims to improve the translational research process to get more treatments to more patients more quickly.