News roundup: rising infertility, antimicrobial awareness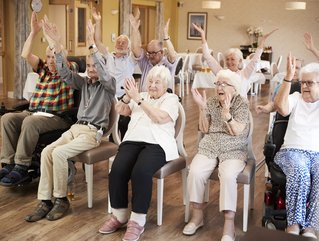 Healthcare news roundup: rising male infertility, Antimicrobial Awareness Week & ruling retirement villages supporting the elderly
The world's population has just reached 8bn people, but research shows that sperm count is in steep decline.
The results from a new survey, The Fertility Index, details how men and women understand and deal with fertility problems.
Surgeon Tet Yap and his partner Professor Suks Minhas have opened London Andrology, a health clinic for men dealing with fertility and sexual function problems, which led to the survey.
This week marks World Antimicrobial Awareness Week (WAAW 2022) – a moment to highlight the need for better awareness and understanding around antimicrobial resistance, which as the past two years has shown, is a serious threat to global public health.
Dr Harriet Bradley, NHS GP and Medical Lead at Kry Livi, tells us more.
Ryman Healthcare has come in first place at the 2023 Reader's Digest Quality Service Awards.
A survey conducted by Reader's Digest of 1,620 New Zealanders put Ryman Healthcare at the top, making this its eighth win since 2015.
Ryman was established in 1984 and has become one of the largest listed companies in New Zealand, now running 45 retirement villages across New Zealand and Australia with 6,800 staff. 13,900 residents call Ryman home.
Reader's Digest also named Ryman as the Most Trust Brand in the aged care and retirement villages sector, for an eighth year.
As healthcare advances - in technology and pharma - people are living longer lives, with the life expectancy of a baby born in 2022 reaching 90 for women and 87 for men. This means retirement villages are in growing demand, something Ryman Healthcare plans to meet.