5 Steps to a Successful and Profitable Medical Practice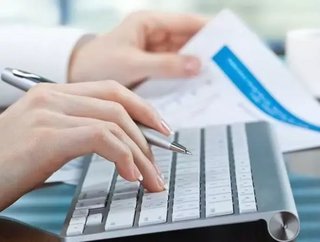 HealthIT.gov reports that plans are in place for making it easier for medical practices to comply with the HITECH Act. But the job's not finished...
HealthIT.gov reports that plans are in place for making it easier for medical practices to comply with the HITECH Act. But the job's not finished.
What can your practice do now to make sure your business is fully able to implement the changes and processes when they are finalized?
One way to ensure your practice is primed to adopt mandatory processes down the road is to leverage what we already know about the coming changes.
So far, we know that the Office of the National Coordinator for Health Information Technology's Office of Science & Technology (OST) wants to develop:
A standardized language around interoperability;
A standardized structure that conforms to the HL7 code;
A transport method via proven secure email protocol;
Encrypted security foundation via NIST;
API services.
As the following article looks at, "How interoperable does your medical practice need to be"?
To ready your practice, it makes sense to address each of the above points individually and as a whole.
[READ MORE] EXCLUSIVE: Australia's The Valley Private Hospital Reveals its Path to Success
Standardized Language
Help to prepare your staff for the upcoming linguistic challenges they may soon face.
Prepare a glossary of terms with words and acronyms that they will need to use and understand with ease.
Set the example by beginning to use the new terminology whenever possible in the course of the business day. Unfamiliar medical words may feel intimidating at first, but over time they will become second nature.
Standardized Structure
Of course, the precise approved structure will be dictated by the OST, but you can begin by implementing a foundation for structure that your staff can get comfortable with.
When the time comes, only small adjustments in the operations manual will be necessary. Think of it in terms of getting your infrastructure in place.
Secure Email Protocol
If you don't already use secure email protocol in your practice, you may be woefully behind the times. The easiest way to catch up is to hire an in-house or outside IT firm to manage your email services.
In addition, each employee should be made aware of rules regarding email use in the office.
Encrypted Security
This will also be dictated by the OST, but you can lay the foundation by letting your IT department know that there will be oversight from a third party.
If you've chosen one with medical practice experience, this should come as no surprise.
[READ MORE] Could 2015 Be the Year of the Hospital Hack?
API Services
API services will be provided through open, application program interfaces.
Every practice will have its own individual needs, so as long as your practice chooses from a shortlist of approved applications, you will be fine to wait.
One last thing you should consider is to invest in training courses for your key employees. It's wise to develop a core of educated managers who can bring back what they learned to the practice.
You'll have a management staff who is able to troubleshoot problems, answer questions and indoctrinate other employees to the new way of interoperability.
Will your practice be ready?
Follow these tips and it's likely to be so.
About the author: Kate Supino writes extensively about best business practices.
Follow us on Twitter (@HealthcareGlbl) and like us on Facebook!