Could 2015 Be the Year of the Hospital Hack?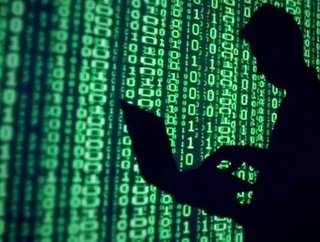 The year 2014 saw the highest number of hacks and security breaches take place. So many, in fact, that some are referring to it as "The Year of th...
The year 2014 saw the highest number of hacks and security breaches take place. So many, in fact, that some are referring to it as "The Year of the Hack."
Some of the most notable breaches include Target, Neiman Marcus, Home Depot, Chase, J.P. Morgan and Sony. Celebrity phones were invaded and vast troves of credit card information were also stolen.
But apart from retailers and high profile figures, the health care industry also took a hit. Hackers stole a record number of medical records from U.S. health care facilities such as Kaiser Permanente and Johns Hopkins Department of Biomedical Engineering. Hospitals in Boston and Pittsburgh were also victims.
Was this just the beginning of what could be the biggest data breach in health care?
Maybe.
According to security researchers, attacks targeting health data will become even more common in 2015.
[READ MORE] TOP 10: Health Tech Dangers to Watch Out For in 2015
Principal Security Analyst for Websense, Carl Leonard, says hackers are breaking into the computer networks of health care facilities with increasing frequency. In doing so, they are taking valuable personal information that is often secured improperly.
Data security is often lax within health care facilities, and according to Websense researchers, hackers are targeting these facilities as medical information is being transferred from paper documents to electronic medical records.
In a recent study conducted by the Ponemon Institute, a U.S. privacy think tank, 40 percent of health care facilities reported being attacked by malware designed to steal data, up from 20 percent in 2010. Additionally, the Privacy Rights Clearinghouse, which tracks large computer security breaches, reported that nearly four million more records were stolen in 2014 than in any previous year.
[READ MORE] Are Electronic Medical Records Effective?
Medical records often contain both identification information, such as Social Security numbers, as well as financial information. And such information can be worth hundreds of dollars on the black market, as individuals are waiting to impersonate someone for the purpose of accessing bank accounts, drug prescriptions, or using someone's credit score.
As new devices, including smartphones, tablets, wearables and various medical devices are being connected to health care facility networks, the interest from hackers increases, as well as the vulnerability.
Follow us on Twitter (@HealthcareGlbl) and like us on Facebook!