Developing a personalised approach to cancer treatments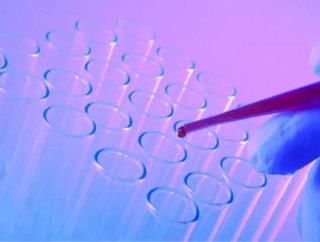 Written by Dr. Hakim Yadi and Dr. Louise Jones Dr Hakim Yadi is an expert in translational medicine at PA Consulting Group and Dr Louise Jones is Head...
Written by Dr. Hakim Yadi and Dr. Louise Jones
Dr Hakim Yadi is an expert in translational medicine at PA Consulting Group and Dr Louise Jones is Head of Translational Research and Stratified Medicine Service Delivery Lead at Cancer Research UK.
As our understanding of the genetics of cancer has developed, there has been much discussion about the potential to use genetic information for personalised or stratified treatments. However, for this to become a reality for all patients, the NHS in the UK needs to develop an effective national molecular diagnostic capability. Cancer Research UK has built a partnership with the NHS, healthcare industry, and the clinical and research communities to create an approach to large scale genetic testing for cancer. 
The Stratified Medicine Programme
Phase One of the Stratified Medicine Programme will work with a number of hospitals and labs to demonstrate on a small scale how the NHS can provide molecular diagnosis for all cancer types routinely. It will also discover if this information can be linked to patient outcomes to build knowledge about the interaction between genes and treatments. The programme will focus on six different tumour types: breast, bowel, lung, prostate, ovary and melanoma. Patients will be asked their permission for surplus tissue from their diagnostic tumour sample to be sent to one of three leading NHS genetic testing labs, where DNA will be extracted and analysed for a range of molecular faults linked to cancer. This information will then be linked to details of their treatment and outcomes in a central secure NHS data repository, for access by researchers.  
The programme is a partnership between Cancer Research UK, Astra Zeneca and Pfizer and the industry is interested in the potential of stratified medicine, and specifically the opportunity to identify patients for clinical trials and to develop new genetic treatment hypotheses. Alongside this, the government is investing in stratified medicine through the Technology Strategy Board (TSB), the UK's national innovation agency. The TSB's Stratified Medicine Innovation Platform has committed to a £50 million investment over the next five years to drive the creation of new technologies to support the delivery of stratified medicine in the UK.  
"Cancer patients deserve affordable, high quality tests delivered on time, and researchers need more information to link genes, treatments and outcomes," says James Peach, Director of Cancer Research UK'sStratified Medicine Programme. "Our programme hopes to demonstrate both of these things and we have built a strong partnership across the main stakeholders: the pharmaceutical and diagnostic industries, the NHS, and the Department of Health." 
Challenges facing the diagnostics industry
Diagnostic products will be at the heart of the future of stratified medicine and have the potential to change the business model of pharmaceutical companies, as the era of blockbuster mass usage drugs is replaced by medicine targeted on specific populations. We cannot yet justify or afford sequencing every individual's genome before a visit to the doctor. However stratification, based on common mutations, is already used in the treatment of the genetic subgroups in breast, lung and colorectal cancer. This approach to treatment will only grow as understanding of the genetic mechanisms of disease increases and James Clough, VP, Oxford Gene Technology believes that new technology platforms for genomic analysis offer enormous potential for the NHS to dramatically improve patient outcomes in cancer. 
The challenge the industry faces is keeping up with the rapid pace of discovery of new disease indicators. Dr Paul Denny-Gouldson, from IDBS, believes that one way to do this will be to encourage collaboration within the diagnostics industry to ensure that the industry reaches a consensus, or at least drives interoperability around the technologies used to diagnose disease. Other issues will include the requirement for diagnostics to be more readily available at the point of care; have a rapid turnaround and provide easily useable outputs for clinicians to use during diagnosis. The challenges are daunting but the interest from the medical diagnostic sector is encouraging. Tom Burr, R&D Manager at Source Bioscience, appreciates that initiatives such as the Stratified Medicine Programmeprovide industry opportunities to not only test the current state of the art but also to work together to develop new tools.
The Future: Beyond oncology
Dr Cathy Kelly is the medical director of Aridhia, a healthcare informatics company currently working with the programme. She believes that similar approaches could be applied in the diagnosis of central nervous system and cardiovascular diseases. In both cases there is high disease prevalence and insufficient diagnostic tools for early illness detection or disease prevention.
The ability to develop tests to stratify patients in disease areas outside of cancer will require new business models that promote and appropriately reward collaboration between pharmaceutical, diagnostic and bioinformatics companies. Developing these models will be instrumental in allowing all the existing stakeholders to thrive in this new environment.  
The Cancer Research UK programme is the first step on this journey, offering an opportunity to learn and develop these capabilities throughout healthcare systems, opening  new market opportunities for medical device companies able to meet these challenges.