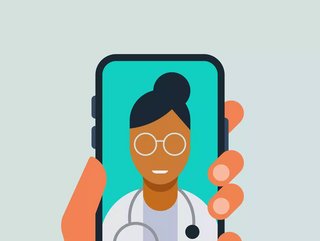 We take a look at ten emerging companies delivering some of the greatest innovations in healthcare right now
Healthcare is going through a period of dramatic transformation, with more information and services available to patients than ever before. The need for preventative care, personalised services and patient empowerment have been critical drivers of change. The ten companies that follow are delivering some of the greatest innovations in these areas.
10: Rally Health
Rally Health's platform enables consumers to create healthy living plans that can help them make lifestyle changes, as well as connecting to coaches for support. These include digital weight loss programmes, fitness plans, and mental health support. More than 20 million consumers currently have access to the Rally platform.
09: TytoCare
Telehealth company TytoCare has been expanding its global reach over the last year. The company has created a hand-held, AI-powered device for remote monitoring, which enables clinicians to perform heart, lungs, skin, ears, abdomen, and body temperature examinations, with the results fed into a platform for sharing data and analysis. To date, TytoCare has partnered with 100 major health systems and is being used all over the world, from remote villages in Chile where there is scarce access to doctors to local providers in Italy.
08: Doctor On Demand
Doctor on Demand is a telehealth company that aims to provide "total virtual care" by giving access to doctors, psychiatrists, psychologists, therapists and other medical experts 24 hours a day. Founded in 2012 as a website and app for urgent care visits, it has since turned into an online platform for mental health and primary healthcare. The company currently employs over 700 doctors and is available to 98 million people in the US through their health plan or employer. The company has been growing fast since the pandemic began, and in June 2020, it announced funding of US$75mn to expand its services.
07: Medchart
Medchart is an online medical record sharing platform that connects law firms, insurance, hospitals, and healthcare providers in the United States or Canada, with informed patient consent. More than 2,500 healthcare providers and pharmacies currently use Medchart to access records, as well as over 200 businesses and law firms. In March 2021, the company announced it had raised US$17mn to expand across markets and invest in AI to help organisations analyse records in more depth.
06: Folx
Folx is the first digital healthcare company created specifically to meet the healthcare needs of queer and trans people. The US startup has affordable medical plans offering gender-affirming hormone therapy and sexual health services, among other types of healthcare. It operates a very different financial model to most US healthcare companies - cutting out insurers, it is VC-funded, with profits going towards paying the wages of its majority queer, trans, and nonbinary staff and re-investing in product and service development by and for these communities. Since launching in December 2020, it has been steadily expanding its services and availability throughout the US.
05: Headspace
Headspace is a science-backed online platform that specialises in mindfulness and meditation, with the aim of reducing stress, building resilience, and improving sleep. The tool is available as an app and is highly recommended by experts - NHS staff can access it for free. The company has also signed a deal with Netflix to produce a series on meditation.
04: Kaia Health
Digital therapeutics company Kaia Health offers treatments for musculoskeletal (MSK) disorders such as back pain and osteoarthritis as well as chronic conditions like COPD. During the pandemic, the company grew by 600% and is now accessible to 60 million patients around the world, making it one of the biggest digital MSK healthcare companies. The company recently announced US$75mn in funding to expand its services further within the US and Europe.
03: VillageMD
VillageMD is a digital provider of primary healthcare services. In January 2021, the company announced it was partnering with Walgreens Boots Alliance, one of the largest pharmacy retail chains in the world, to open up to Village Medical clinics at Walgreens stores in the US in the next four years, with the aim of opening hundreds more afterwards. Additionally, VillageMD has signalled its intention of going public in the near future.
02: Happify Health
Happify Health is a platform that combines digital therapeutics with wellness solutions to improve both mental and physical health. Available in 10 languages worldwide, it offers a mixture of cognitive behavioural therapy, positive psychology and mindfulness. The company recently announced it had raised US$73mn to drive relationships with pharmaceutical companies and invest in AI and machine learning m#cbodels to power Anna, Happify's software-based coach designed to support people's mental health.
01: Huma
Huma has created a monitoring platform to run digital 'hospitals at home', which enables decentralised clinical trials and research around the world, as well as remote patient monitoring. Throughout the pandemic, the platform has supported COVID-19 patients across the UK's NHS, Germany, and the UAE and aiding vaccine initiatives and research projects in the US and EU. The London-based company was recently ranked no. 20 in the Financial Times list of the fastest-growing companies in Europe.