Emergency preparedness for the modern era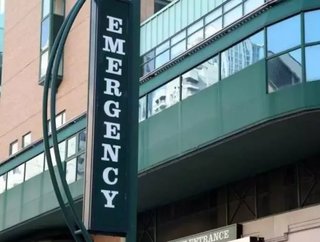 Its nothing we havent heard before—global climate change is a major and unprecedented public health threat, and its only getting worse. Unlike in...
It's nothing we haven't heard before—global climate change is a major and unprecedented public health threat, and it's only getting worse.
Unlike infectious pandemics such as the recent Ebola outbreak, there is no vaccine for a deteriorating planet's effects on a public. But it does mean one thing: a sicker public means more strain on hospitals and healthcare services.
According to the Centers for Disease Control and Prevention, climate change affects air quality (increasing respiratory and cardiovascular diseases), leads to food- and waterborne diseases and causes an uptick in extreme weather events, which injure and kill people in large numbers.
RELATED TOPIC: How American business practices are shaping Dubai's 21st century hospital
On the other end, climate change affects a hospital's functionality and a staff's ability to deliver health care. So, in response, hospitals are turning to technology and big data to prepare for bigger, future problems.
The Department of Health and Human Services recently published a report to identify best practices and provide guidance on affordable measures to ensure that the medical system is resilient to climate impacts.
According to the report, health care organizations have previously only reacted to climate events as they occurred. Hospitals need to realize that environmental preparedness goes hand-in-hand with geographic resilience, which leads to data-driven climate forecasts dictating infrastructure technologies.
Climate challenges by region
Northeast: Winters result in record-breaking cold temperatures, snow fall and rain
Midwest: Excessive heat waves and flooding
West Coast: Increasing temperatures and droughts
How some hospitals have adapted to change
Opening just four short months ago in February, the University of California San Francisco Medical Center at Mission Bay designed its hospital with climate disaster resilience, resource stability and patient care in mind.
RELATED TOPIC: 10 steps to a better hospital opening
With California's drought affecting everything, the medical campus uses an irrigation system that automatically adjusts water output depending on current weather fluctuations. It also has dual-flush toilets and low-flow, high-efficiency showers and basins.
The hospital is expected to save nearly four million gallons of water each year.
The Lucile Packard Children's Hospital at Stanford University also has a new wing opening in two years and will be placing reusable water into a cistern from three sources: rainwater from the roof, condensate from the air conditioning system and the reject water from dialysis.
These methods give the hospital approximately 110,000 gallons of water at any given time, and if there were ever an emergency and the hospital didn't want to use its four- to seven-day emergency supply of potable water to flush the toilets, it could drain the cistern water for other uses, reported Pacific Standard.
Mission Bay has figured out how to cut that usage in half by incorporating a standalone central power station, states the magazine. The station works alongside other energy-saving technologies, including heat recovery ventilators that reclaim energy from exhaust overflows, patient rooms with access to natural light, heating and cooling systems that can be controlled remotely in most parts of the facility, and cooling systems that can be controlled remotely in most parts of the facility, and a photovoltaic system that converts solar energy into electricity.
RELATED TOPIC: The benefits of integrating organizational development into your health care practice
These methods are saving Mission Bay a reported $784,000 in annual energy bills and reducing its CO2 emissions by 20,000 metric tons.
The 268-bed Miami Children's Hospital (MCH) serves seven counties in southern Florida, including populous Miami-Dade County, and is the region's only specialty hospital for children. Beginning in 2001, MCH underwent a state-of-the-art retrofit to enable it to withstand a Category 4 hurricane. It is now wrapped in a hurricane resistant shell.
The project was completed in the spring of 2004, just prior to Florida's hurricane season. Young patients and their families did not need to evacuate from the hospital when Hurricanes Frances and Jeanne struck.
In addition, the hospital welcomed over 60 children who lived at home but were evacuated from the Florida Keys—children who depended on ventilators or other electrically-powered medical equipment. During Hurricane Frances, MCH was the temporary refuge for nearly 1,000 staff members and their families.
RELATED TOPIC: Driving out costs through health care supply chain transformation
According to Kevin Hammeran, senior vice president and chief operating officer during the period, "The strengthened building has enhanced the hospital administration's ability to recruit staff to serve during hurricanes. Many employees feel safer at the hospital during a storm than in their own homes. We also have eliminated barriers by providing on-campus shelter for family members of storm-duty staff. Knowing their spouses and children are within the safe confines of the hospital gives peace of mind to those working through the storm."
In 2005, the hospital hosted medical evacuees and families who were displaced by Hurricanes Katrina and Wilma.
Looking ahead
Given the current state of health care infrastructure resilience, how are future extreme weather events likely to affect health care delivery in the U.S.?
Most health care organizations have disaster mitigation or emergency operation plans, but not all of them provide organizational alternatives when the normal daily movement of staff, patients, equipment, and supplies are compromised. The critical nature and interdependence of these processes represent a separate category of vulnerabilities that need careful attention, states the report.
To withstand whatever the future holds, it's time to fundamentally re-think how hospitals operate. Health care systems in the U.S. are larger and more complex than ever before. More societal resources are needed to buffer the impact from these climate events. Part of that is making people healthier by focusing on preventative health care—because healthier people are more resilient to climate impact than unhealthy people—and the rest is using sustainable technologies to embed fortitude into hospital infrastructure and day-to-day operations.