Facebook adds 'organ donor' status to profiles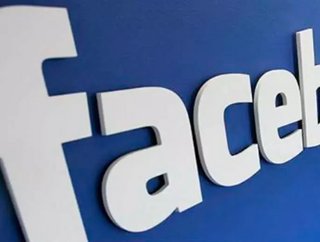 Social networking site Facebook has today announced that users will be able to update their 'organ donor status on their profiles. It is hoped th...
Social networking site Facebook has today announced that users will be able to update their 'organ donor' status on their profiles.
It is hoped the addition to user's timelines will encourage more people to sign up to be an organ donor and as a result, increase the number of organ donations.
The 'Health and Wellness' section has been added people's timelines under the 'Life Event' section, and people are able to state when and why they became an organ donor.
And if people have not formally registered to be an organ donor, they can do so through Facebook, which links to their appropriate organ registry, as determined by their location in the world. 
To read the latest edition of Healthcare Global, click here
Facebook users in the United States and the United Kingdom will be the first to use the new feature and there are plans to introduce it to a number of other countries in the next few months.
It has been praised by health experts, who not only believe will it help to encourage people to become an organ donor, but say it will comfort families who have to decide whether to donate a loved one's organs.
Dr Andrew Cameron, a transplant doctor at Johns Hopkins Hospital in America, said: "This is going to be an historic day in transplant.
"I can't tell you how many times a family, faced with the death of a loved one, says they wished they had asked about organ donation before that person died."
Meanwhile, Sally Johnson, the Director of Organ Donation and Transplantation at the NHS Blood and Transplant organisation, added: "We need more people to sign up to the register and share their wishes with their friends and family, our job is to make that as quick and easy as possible.
"This is an exciting new way to use the power of social media to reach a huge audience and encourage people to think about it, act, and share that information."
In a statement released by Facebook, the social networking site's Founder, Mark Zuckerburg, and Chief Operating Officer, Sheryl Sandberg, both said:
"Today, more than 114,000 people in the United States, and millions more around the globe, are waiting for the heart, kidney or liver transplant that will save their lives.
"Many of those people – an average of 18 people per day – will die waiting, because there simply aren't enough organ donors to meet the need.
"Medical experts believe that broader awareness about organ donation could go a long way toward solving this crisis.
"And we believe that by simply telling people that you're an organ donor, the power of sharing and connection can play an important role."
Simon Milner, Facebook's UK Policy Director, believes there will be a "double benefit" from the site's latest venture.  
"This is about making it easier for families in that highly emotional time as somebody dies, that they know this person is a register organ donor.
"The second thing is to encourage people who may have thought about it in the past, but have just not got round to it or who might be inspired by finding out that 10 of their friends are organ donors, or 100 of their friends are organ donors, that they want to do it too."
The Healthcare Global magazine is now available on the iPad. Click here to download it.