Facebook partners with NYU School of Medicine to revolutionise the MRI process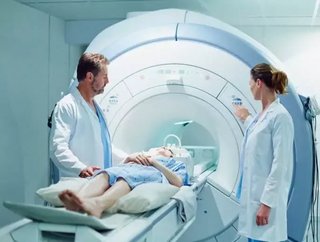 Through a recent blog, Facebook has revealed its decision to partner with New York University's School of Medicine's radiology department to transfo...
Through a recent blog, Facebook has revealed its decision to partner with New York University's School of Medicine's radiology department to transform the traditional MRI process.
Harnessing digital tools such as AI, MRI's have the potential to be undertaken up to 10 times faster, reducing scans to just five minutes. This would be highly advantageous for those who are uncomfortable lying down for long periods of time, those who have a fear of enclosed spaces, as well as young children who can be frightened by such an experience.
Additionally, with rural areas and a global ageing population, wait times, particularly in rural areas, continue to grow as a result of such a time-consuming process.
With increased demands for MRI scans, medical professionals are provided with detailed information of soft tissues through the creation of cross-sectional images. However, the larger the area, the longer the process will take. Amplifying the speed will therefore deliver increased accessibility and reduce the risk of ionizing radiation for patients, delivering a more positive patient experience with enhanced results.
By effectively training artificial neural networks to recognise all structures within the body, high quality images will be produced with less data used.
See also
"It is similar to how humans process sensory information. When we experience the world, our brains often receive an incomplete picture — as in the case of obscured or dimly lit objects — that we need to turn into actionable information. 
"Early work performed at NYU School of Medicine shows that artificial neural networks can accomplish a similar task, generating high-quality images from far less data than was previously thought to be necessary," explained Larry Zitnick, Facebook Artificial Intelligence Research (FAIR), Dr Daniel Sodickson and Michael Recht, MDs, NYU School of Medicine.
"We have some great physicists here and even some hot-stuff mathematicians, but Facebook and FAIR have some of the leading AI scientists in the world," added Dr Sodickson.
Utilising three million, anonymised magnetic resonance images in up 10,000 clinical cases, in adherence with HIPAA, the partners will implement machine learning technology and data mining to overhaul the entire process, which will be fully supported through the use of AI.
With the aim to provide breakthroughs and advance medical imaging as quickly as possible, the duo has also embraced open-source to enable the wider research community to support its development further.
Such advances will not only seek to transform the MRI process, but also other medical imaging tools, such as X-rays and computed tomography (CT).