Go Green: How Your Hospital Can Cut Costs by Embracing the Environment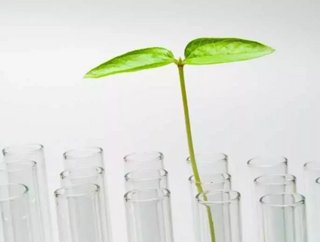 Hospitals can leave behind a substantial environmental footprint that can often be detrimental to environmental and community health. There are ways, th...
Hospitals can leave behind a substantial environmental footprint that can often be detrimental to environmental and community health. There are ways, though, to reduce the environmental impact while reducing operation costs at the same time.
National health care solutions organization Amerinet is a leader in practicing social responsibility, offering more than 66,000 green purchasing options. They have compiled five tips to create a greener hospital, allowing facilities to create the best healing environments and cut costs across the board.
1. Use Local Resources
Cafeterias in hospitals serve hundreds, if not thousands, of people per day, and the source of their food can have a dramatic effect on the hospital's environmental impact. By contracting with group purchasing organizations (GPOs) that rely on locally grown, fresh produce, hospitals can minimize gasoline consumption required to ship and refrigerate fruits, veggies, dairy and meats from distant locations. Hospitals can also work with a local composting company to haul away food waste that can be later used as fertilizer in sustainable farming.
 2.  Conserve Water
Virginia Mason Medical Center in Seattle, Washington saved over 6 million gallons of water per year by replacing a linear accelerator (used in radiation therapy) with a better model, replacing washroom toilets, faucets and showers with water-efficient alternatives and purchasing high-efficiency dishwashers. On a large scale, less water per flush or shower can make a dramatic difference in water consumption.
 3. Save Energy
Arguably the prime target of all environmental initiatives, reducing energy use and carbon output is particularly tricky for hospitals, but not impossible. Connecticut's Greenwich Hospital, for example, saved over 1.7 million kWh and $303,000 of electricity per year and reduced its overall energy consumption by 35 percent. The hospital reprogrammed its heating and cooling plants, reengineered its air handling systems and upgraded its light bulbs, among other changes. To sell this idea, you need to demonstrate how quickly this type of investment pays for itself – in Greenwich Hospital's case, they made back their money within six months.
 4. Dispose Waste Properly
According to Practice Greenhealth, U.S. hospitals produce more than 5.9 million tons of waste annually. The variety of waste can make environmentally-friendly disposal a challenge. For instance, regulated medical waste (RMW) has to be disinfected before going to the landfill to ensure that the waste cannot contaminate the environment. While disinfection methods like incineration are energy intensive and known to release noxious fumes, processes like autoclaving, chemical treatment and microwaving can vary widely in their environmental friendliness. You need to demand information about energy and chemical use from the company behind your disinfection process and consider switching if you can find a greener provider.
 5. Know Your Chemicals
It should come as no surprise that dozens of chemicals used in a hospital can be dangerous under the right conditions, but some of the culprits may surprise you. LCD displays, fluorescent lamps, CRT monitors, flame retardant mattresses, wheelchair cushions and even baby bottles can contain hazardous chemicals if you buy them from the wrong manufacturer. Of course, with something like an LCD or light bulb, the chemicals are no issue until they break or get sent to landfill. Flame retardant materials, on the other hand, pose a constant hazard if you purchase the wrong ones. For your hospital, chemical safety is just an issue of making conscious purchases and recycling toxic goods like batteries properly.