Automation and COVID-19 vaccine rollouts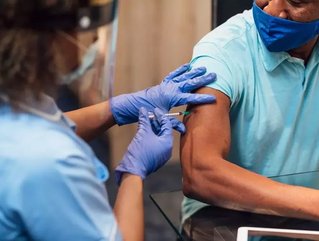 Jason Warrelmann, Global Director of Healthcare and Life Sciences at UiPath, explains how automation can assist in complex COVID-19 vaccine rollouts...
Following the massive disruption caused by the COVID-19 outbreak, many healthcare organizations have recognized the value in automation for promoting business continuity and empowering a more thoughtful level of care. With the ability to expedite tedious, time-consuming processes, automation can streamline various healthcare operations so that providers have more valuable time to dedicate to patients. Additionally, with increased support, organizations can mitigate the risk of employee burnout—a prominent threat as healthcare workers are pushed to their limits handling emerging demands. 
Now, as the world embarks on the largest vaccine rollout in history, automation will again prove invaluable for ensuring rigorous operations in tandem with a seamless patient experience. As healthcare providers navigate rollouts, here's how automation can alleviate some of the common challenges associated with the endeavor.
Streamlined appointment scheduling
With vaccination efforts underway, appointment scheduling has proven to be a major obstacle. While some healthcare organizations have invested in digital front-door solutions to ensure registrations are synced to patient medical records, many are relying on third-party event platforms to connect members of the public with vaccination centers. This disconnect means healthcare workers then need to complete back-end data entry, followed by clinical coordination, to register and communicate with the patients—delaying patient access to critical care. 
As a solution, automated software robots can be deployed to keep web portals and registration in sync by creating new medical record numbers (MRNs) for each patient when they register, and looking for duplicate patient profiles to avoid system confusion. Additionally, to accommodate the growing demand for outreach solutions featuring interactive voice response (IVR; e.g., to accommodate older or multi-language citizens), robots configured with chat technology can be deployed to help individuals register for the vaccine or simply learn more about it. With IVR, patients will be able to quickly and easily access the information they need when they need it, instead of waiting for an available representative.
Automation can support appointment logistics at the vaccination centers themselves as well. Most vaccination sites are designed to vaccinate 800 to 1,000 patients per day, which means staff must also complete a high volume of clerical tasks like check in, eligibility checks and account activation. Failure to execute these compliantly will impact wait time and downstream processes. To avoid errors and delays, health systems can turn to automation to streamline the end-to-end process and expedite each appointment, starting with the check in to reduce wait time and improve the quality of data collected.
Efficient data management
From patient information, to insights into vaccine availability, rollouts require healthcare workers to manage high volumes of data—and efficiency and accuracy are paramount. Unfortunately, data transparency presents a major hurdle to seamless vaccine rollouts. For example, once vaccines are administered, healthcare organizations then need to be able communicate their status to government agencies. Because many older EMR platforms still require manual intervention to update, entering this information can be highly time consuming (not to mention error-prone when executed by overworked employees). 
To cut down on time spent inputting data and ensure all necessary parties are updated properly, healthcare providers can use automation to pull data from their digital records and enter it into government web portals. In addition to increasing the speed of this task—which helps healthcare organizations meet compliance timelines—automation can also execute it with improved accuracy, thereby enabling more regulated reporting. In this manner, automation can also be used to assist with sharing occupational health vaccination updates for state employees, clinic state vaccination records for first responders and teachers, as well as vaccine batch tracing updates.
Another data processing concern related to the vaccine is reimbursement integrity. While the public will not be charged with financing the vaccine rollout, U.S. healthcare providers are able to seek reimbursement for administration costs with health insurance companies or through the CARES Act for non-insured patients. However, many are seeing an increase occurrence of claim edit 230, a rejection that commonly occurs when the submitted invoice varies from the expected diagnosis, when submitting the claim to the payer. Due to the scale of the current vaccine effort, frequent occurrence of this error can pull healthcare employees away from their roles to correct. To avoid losing staff to manually revising each claim, organizations can set up automated robots to field requests for edits, audit the forms and correct the coding mistake.
While efficient scheduling and data management have emerged as common challenges for healthcare organizations' vaccine rollouts, other challenges are bound to arise amid such unprecedented circumstances. Fortunately, advanced automation programs can be adapted to meet organizations' unique needs—empowering healthcare workers to address critical concerns as they arise. With automation technology taking care of the behind-the-scenes processes required for effective vaccine administration, healthcare providers can focus on the heart of their jobs: protecting patients.