Eden Health expands medical advisory board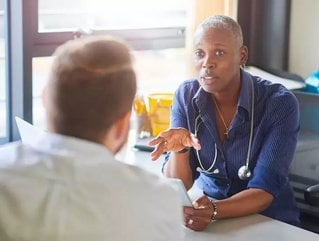 The expansion follows steady growth throughout 2020...
Eden is expanding its Medical Advisory Board to include seven health leaders hailing from major industrial employers and health insurance, building on the company's understanding of employee health administration and health payer organizations. 
Despite challenging hiring conditions for primary care providers, Eden Health has more than doubled its medical staff since January 2020 to successfully meet demand from employers since the onset of the coronavirus pandemic in mid-March, adding doctors, nurses and PAs as well as physical therapists and licensed mental health practitioners. 
The new Medical Advisory Board members are award-winning and accomplished health leaders, who bring extensive experience from careers at large and mid-sized companies as well as leading health insurers and health policy organizations. They are pioneers in employee health and wellness, healthcare administration and the advancement of population health in the workplace. 
In the fall of 2019, Eden Health announced the appointment of Dr. Alan Spiro as its Medical Advisory Board Chair. Dr. Spiro has more than 35 years experience bringing healthcare innovations to operational reality, most recently serving as Senior Vice President of Growth and Strategy as well as Chief Medical Officer at Blue Health Intelligence. He now works exclusively with cutting edge companies in health care through Alan Spiro Solutions. 
He also serves on the Board of Directors for the Institute for Practice and Provider Performance Improvement. Prior to Blue Health Intelligence, Dr. Spiro was Chief Medical Officer at Medica, Co-founder and Chief Medical Officer at Accolade, Head of Clinical Consulting at Towers Perrin (now WTW) and Vice President and Chief Medical Officer at Anthem National Accounts.
"The ability to deliver comprehensive, integrated primary care and behavioral care while helping people through the complexity of healthcare and health benefits is more important than ever" he said. "Employers of all sizes, not just the largest, have had a wake up call about the need to protect the health of their workforce. Of course employers want to offer exceptional health benefits, but beyond that, they now understand how the aggregate health of their employee population has a direct impact on their business operations."
"We are honored by the caliber of medical and healthcare leaders that are contributing their experience and perspective to the development of an innovative new model for primary care," said Matt McCambridge, co-founder and CEO, Eden Health. "The guidance of our Medical Advisors will be invaluable as we continue to pursue our mission of creating health and wellbeing for employees everywhere."
Read about the new members here