Healthcare Digital news roundup: pharma & supply chains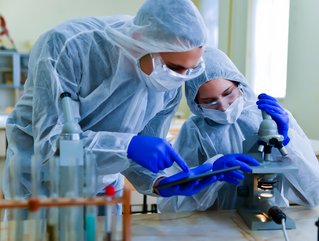 Drug trials
This week in Healthcare Digital, we looked at clinically integrated pharma supply chains, breast cancer drug trials & fighting Alzheimer's Disease
Cardinal Health is a wholesale distributor for traditional and specialty pharmaceuticals, a global manufacturer and distributor of medical and laboratory products, and a provider of performance and data solutions for healthcare facilities. It serves nearly 90% of U.S. hospitals, more than 60,000 U.S. pharmacies, and more than 10,000 specialty physician offices and clinics. Cardinal Health also provides more than 3.4mn patients with more than 46,000 home healthcare products.
Shares in Novartis surged on Monday after the pharmaceutical giant announced positive results from its trial of a potentially groundbreaking drug to treat breast cancer.
The Swiss firm said Kisqali had achieved a "clinically meaningful benefit" in a "broad population" of patients taking part in its trial.
Novartis shares jumped by as much as 7% following the announcement.
During its phase III trial of 5,100 patients with early breast cancer, Kisqali combined with standard endocrine therapy (ET) "significantly reduced" the risk of disease recurrence compared to ET being used alone.
There was found to be a consistent benefit to those with stage two and stage three early breast cancer.
An estimated one in nine people suffer from Alzheimer's Disease, according to the Alzheimer's Association. The disease wrecks an individual memory and ability to think, eventually preventing them from doing minor tasks. As the population of older-adults increases, research is being undertaken to learn more about the devastating disease and how to fight it.
Doctor Sun leads a team of scientists with multiple disciplines to develop novel, first-in-class antibody drugs to treat neurologic disorders, including Alzheimer's Disease, stroke, metabolic diseases like diabetes, fibrotic diseases like NASH, kidney failure, and cancers.