Healthcare news roundup: digital health & wearable sensors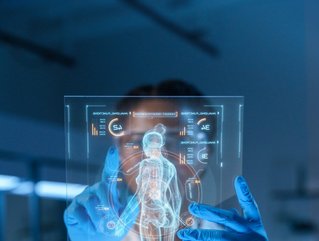 This week at Healthcare Digital, we heard from Jiang Li, Vivalink CEO, about wearable sensors & Jesse Kinser, LifeOmic, shared how she leads cyber security
Ted Hill, Senior Vice President at SSG, shares what the healthcare industry needs to prioritise for the next generation of IT professionals.
"A healthcare system requires front-line workers. Those are the nurses, doctors, clinicians, pharmacists, and therapists that care for and treat patients. They are the ones who triage, diagnose, and discharge patients depending on their demands. After COVID-19, every part of the healthcare system, from hospitals to public health departments, needs more of these dedicated professionals. But some of the unsung heroes in the pandemic are the information technology (IT) professionals who worked tirelessly to build or maintain systems to collect, track, and disseminate data in the fight against COVID-19. This ranges from systems that track immunisations to active cases, which could help leaders allocate more resources to hot spots in a state.
"But what are the qualities needed for an IT professional going forward? It is an interesting question, but the correct answer is someone who has the necessary hard tech skills to build and maintain complex systems that can automate these critical processes, but still have soft skills that enable them to collaborate with leaders and colleagues alike."
Digital healthcare workforce management marketplace, ShiftMed, has raised US$200m from major healthcare investors to accelerate its reach across the Healthcare market.
Investors include Panoramic Ventures, Blue Heron Capital and Audacious Capital.
Todd Walrath, CEO of ShiftMed, is excited about what this could mean for healthcare professionals and hospital workforce.
"The need for on-demand labour continued to increase in 2022. Post Acute providers were early adopters of contingent staffing models and now we are seeing large health systems leverage labour platforms as well," says Walrath. "ShiftMed's new funding will enable us to integrate into hospital enterprise systems and truly create a partnership that will reduce reliance on expensive travel nurses as a primary solution while increasing retention of current staff."
"My name is Jesse Kinser and I am the Chief Information Security Officer (CISO) for LifeOmic. In addition to my role as a CISO, I am also active in the hacking community. As the CISO for a small Software-as-a-Service (SAAS) start-up, I wear many hats and am constantly juggling various responsibilities. This includes everything from security, compliance, and privacy initiatives. My team and I work tirelessly to ensure that LifeOmic is protected against potential security threats and that our customers can trust us with their valuable data."
Jiang Li, Ph.D., CEO of digital healthcare company Vivalink, explains how Vivalink's technology supports the future of patient monitoring.
"Our platform addresses the biggest challenges to remote patient monitoring: wearability, accuracy, connectivity and data analysis. Vivalink sensors are designed to be easily and comfortably worn by the patient, while also being accurate and accessible for providers. We have a portfolio of FDA and CE cleared medical sensors designed to continuously capture human vitals in ambulatory and remote settings..
"Our data platform allows healthcare solution providers to rapidly build and scale their technologies in any therapeutic area. The platform includes sensors, IoT connectivity and software services that continuously captures human vitals and biometrics to accelerate advanced healthcare application development."