How hospitals can financially assist patients and increase revenue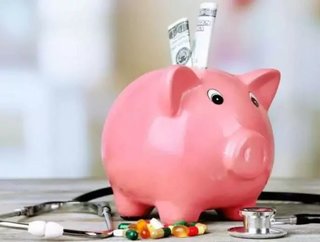 Although health insurance has become more affordable in recent years, a large majority of hospital patients still have trouble paying their medical bill...
Although health insurance has become more affordable in recent years, a large majority of hospital patients still have trouble paying their medical bills.
As a result, a number of hospitals across the country are finding new ways to financially assist low-income patients.
Here are just a few ways hospitals are treating patients who can't afford their medical bills:
Hospital payment plans
There are an alarming number of unpaid medical bills affecting hospitals across the country. In fact, according to the American Hospital Association, there are roughly $40 billion in unpaid medical bills in the U.S. each year. In order to decrease this dollar amount, hospitals nationwide are now offering payment plans.
RELATED TOPIC: 4 ways CEOs can save money while running a hospital
Hospitals and health systems such as Mount Sinai, St. Luke's, and Nemours all offer payment plans that allow patients to pay their bills in small installments.
Likewise, a growing number of hospitals are offering interest-free payment plans to make paying larger bills more feasible for low-income patients.
Charity care programs
Non-profit medical facilities and larger, more established hospitals offer charity care programs to eligible patients in need. These charity care programs are based on income and the amount of the medical bill itself.
Most charity care programs help reduce the overall cost of medical procedures, but very few cover the entire balance.
In-house financial advisors
Because of the increase in unpaid medical bills, hospitals are now hiring in-house financial advisors to help low-income patients find payment solutions for their bills. This includes helping patients apply for Medicaid, state and federal assistance, and hospital-based financial hardship programs.
RELATED TOPIC: Is your medical accounting process healthy?
The article "Retirement Planning: 3 Ways to Calm Your Terror Over Health Care Costs" recommends that all low-income patients including retirees seek help from financial advisors for their medical bills.
With the assistance of financial advisors, low-income patients are finding more affordable ways to cover their medical costs.
Medical bill advocacy
Hospitals are doing all they can to help low-income patients cover the cost of their medical bills.
However, it's sometimes not possible to find an in-house payment solution. In cases such as this, hospitals are recommending that patients turn to medical bill advocates. These advocates are usually part of a medical billing advocacy group and help patients in need negotiate lower payments.
By reaching out to health networks, insurance companies, and PPOs, medical bill advocates work on the behalf of the patient to lower overall bill amounts.
Medical grievance
Hospitals that can provide financial assistance to patients in need are also recommending they file a grievance with their health care provider. Whether it's due to financial hardship or other factors, filing a grievance can help slow the payment process until such funds are in place for the patient.
RELATED TOPIC: How much money is spent on health care and disease eradication around the world?
Paying a little is better than paying nothing at all, which is why many medical grievances allow patients to pay what they can upfront and from month to month. This is beneficial for insurance companies, hospitals and patients alike.
It's plain to see that hospitals are going the extra mile to financially assist patients in need.
About the author: Adam Groff is a freelance writer and creator of content. He writes on a variety of topics including health care and finances.